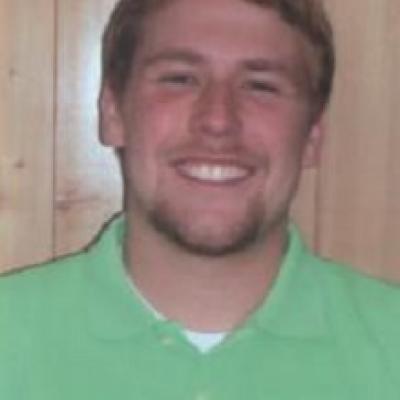 Biography

Ashton G. Ellett is currently a PhD candidate at the University of Georgia whose research interests include modern U.S. political and cultural history focusing on the development of political parties in the American South and the interplay politics and policymaking at the local, state, and federal levels. Secondary interests include business and corporate history, political biography, and the history of higher education in the United States.  

His dissertation explores the development of the Republican Party in Georgia since World War II. Drawing upon a rich manuscript source base, a diverse body of printed materials, and numerous oral history transcripts, this project explores how a Republican Party organization long defined by persistent factionalism, penniless campaigns, and the lingering taint of Civil War destruction, Reconstruction rule, and country-club elitism, eventually supplanted the Democratic Party of Jefferson and Jackson as the sole vehicle for conservatism in Georgia and the South.

Ellett has worked as an exhibition research and curatorial intern at the Richard B. Russell Library for Political Research and Studies where he has collaborated on several exhibits including the award-winning Food, Power, and Politics: The Story of School Lunch (2014-2015) and the forthcoming The Interstates: Roads to Modern Georgia and Beyond. Ellett also serves as an oral history interviewer at the Russell Library.

Most recently, he has collaborated with Professors Stephen Durham and Shane Hamilton on a commissioned report detailing the history of the Georgia Department of Transportation. Their research has been featured prominently as part of GDOT's ongoing centennial celebration (1916-2016). 
Research
Selected Publications

Selected Publications:

Washnock, Kaylynn, and Ashton Ellett. "Food, Power And Politics: The Story Of School Lunch". New Georgia Encyclopedia. 2015. Web.

Ellett, Ashton. "Not Another Little Rock: Massive Resistance, Desegregation, And The Athens White Business Establishment, 1960-1961". Georgia Historical Quarterly (2013): n. pag. Print.

Ellett, Ashton. "Organizing The Right: Service Clubs, Conservatism, And The Origins Of The Two-Party South In Cobb County, Georgia, 1942-1968". James C Cobb. 2010: n. pag. Print.

Ellett, Ashton. "Recasting Conservatism: Georgia Republicans And The Transformation Of Southern Politics Since World War Ii". 0: n. pag. Print.
Education

Education:

MA, University of Georgia, History 2010

BA, Westminster College, History and Political Science 2008
Other Information

Of note:

Outstanding Graduate Teaching Assistant Award, UGA Graduate School, 2011

Award for Excellence in Student Research – Graduate Level, Georgia Historical Records Advisory Board (GHRAB), 2012

Carl Vipperman Teaching Assistant Award, UGA Department of History, 2013

Vincent J. Dooley Graduate Research Award in History, University of Georgia, Research Grant , 2013

Jason Manthorne Memorial Award, UGA Department of History, 2014

Grants for Research in Congressional Collections Award , Association of Centers for the Study of Congress, 2014

Vincent J. Dooley Graduate Research Award in History, University of Georgia, Research Grant, 2015

Award for Excellence in the Educational Use of Historical Records, Georgia Historical Records Advisory Council (GHRAC), 2016