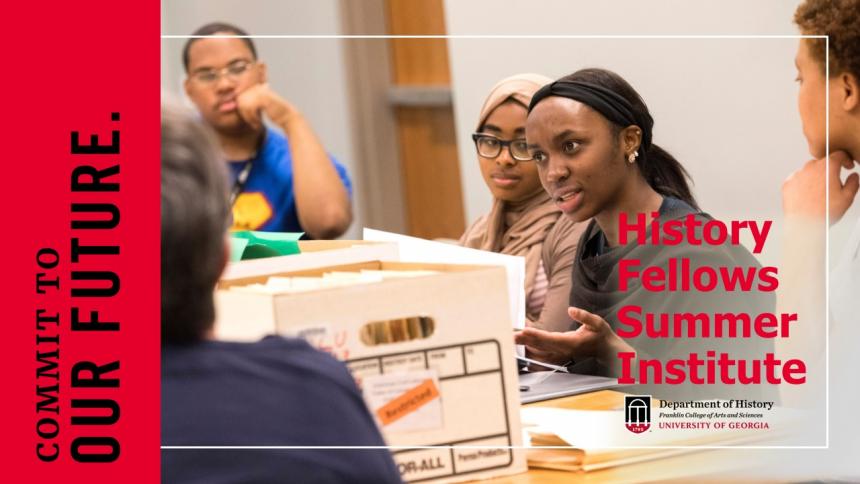 Welcome our 2019
HISTORY SUMMER FELLOWS!
The History Department is pleased to introduce the eight summer Fellows chosen to participate in an intensive, month-long institute. Under the direction of Georgia's interdisciplinary faculty, Fellows will conduct archival research, formulate original arguments, and share their findings as they are introduced to graduate-level research areas and resources.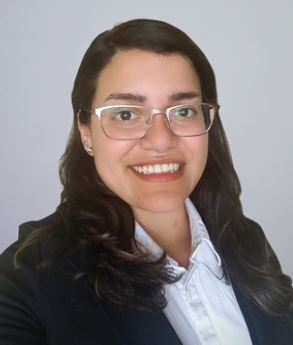 A rising senior, Daniela Aguirre serves on the Community Veterans History Project at the University of Central Florida, conducting oral history interviews. As a veteran herself, she feels a personal   connection to documenting the stories of underrepresented groups in the  United States military.  Aguirre's  historical research is grounded in an ethnographic framework, acquired through a double major in history and anthropology. Her broader research interests include Guatemalan history,  women's rights, and silenced narratives. Joining the Fellows team this July, Aguirre hopes to expand her knowledge of transnational historiography.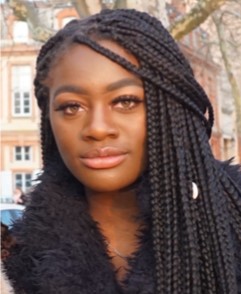 Tia Coleman
,
a rising fourth-year student at Xavier University in New Orleans, is interested in the African diaspora. After studying abroad in Senegal for three months in 2018, Coleman found her  passion for connecting history to the modern African political environment and immigration patterns. Her research interests focus on the spread of people, religious beliefs, and penal ideologies. As a summer Fellow, Coleman is eager to conduct archival research and develop her skills as a historian.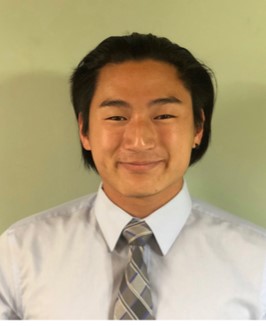 Coming from the University of Central Florida, Jacob Harold Finegan is a    rising junior interested in the intersection of history and archaeology. Finegan found his calling to history on a research trip last year to Armenia. He enjoys creating digital projects that connect primary sources with broad audiences. Joining the Fellows class this July, Finegan is eager to meet everyone from different backgrounds who all share a common passion for historical inquiry. He hopes to spend time researching and improving his writing.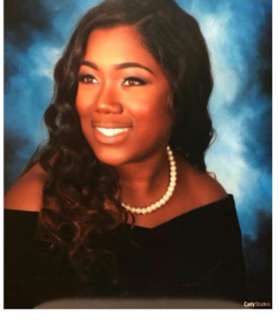 Atlanta native TiBerni Hall joins us from Xavier University in New Orleans where she is a rising   senior. Hall chose to major in history on her quest to uncover the social injustices that forged the United States public health system. Her research focuses primarily on twentieth-century social movements. Last year, Hall served on Xavier University's planning committee to develop a Digital Humanities minor. Hall connects her historical discoveries to the  present through promoting public health awareness to minorities in her community. As a Fellow, Hall is eager to expand her knowledge of historiographical fields.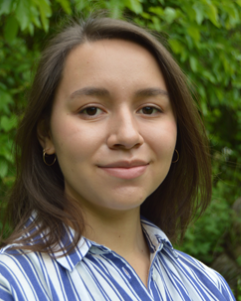 Raven Manygoats is a recent history graduate from Otterbein University in Westerville, Ohio. She worked last summer as an assistant researching the Colorado Coal Strike of 1913-1914. Her research focuses on the twentieth-century social and civil rights movements, particularly the roles of Native American women. This July, Manygoats is eager to work alongside fellow historians in  research and learning new methodological approaches.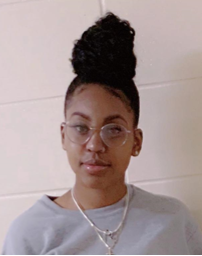 Denise Marion is a rising senior at Mississippi State University. Her current research  focuses on the sexual exploitation of enslaved women in the antebellum United States. Last year, she analyzed a similar phenomenon of abuse among black women in modern Kenya. Marion's historical interests emerge from her passion for knowing, understanding, and promoting civil and human rights. Marion is  excited to improve her skills at crafting historical arguments and writing persuasive essays as a Fellow.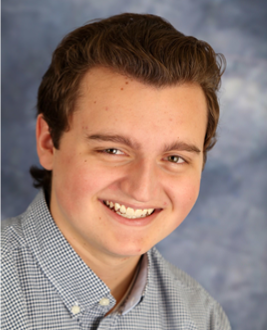 Eager to experience history hands-on, Braden Pollet's interest in the Early Middle Ages began in high school where he participated in medieval re-enactments and led his quiz bowl team to state-level competitions three years. Pollet is continuing his history education at Pittsburg State University in Kansas. He soaks up anything related to the Ancient Middle East and Medieval to Napoleonic Europe. As a Fellow, Pollet is interested in archival  research and getting to know the members of the UGA History Department.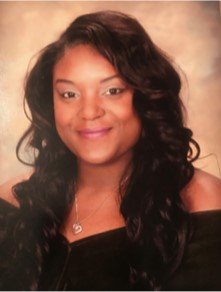 Jaslynn Ware, a rising senior at Mississippi State, studies the twentieth-century civil rights movements. Ware's research is driven by her interest in the intersections of  African American, women's, and cultural history. As a first generation college student, Ware aspires to use her historical knowledge and education to give back to her community as a future educator.