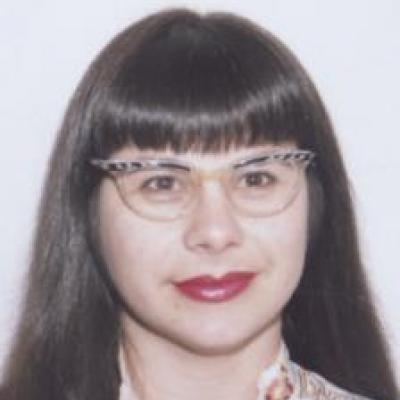 Graduate Student
Teaching Assistant
Biography

My dissertation, Complicating the Patriarchy: Elite and Enslaved Women in the 19th Century Atlantic World, focuses on how businesswomen became successful participants in both the global market the local marketplace. Based on extensive archival research throughout the U.S. South, Philadelphia, and Jamaica, my dissertation traces out the complicated movements of Mary Anne Cowper and her enslaved market woman, Flora. One woman utilized her elite familial connections to participate in the male dominated world of global commerce. The wealth she accrued allowed her choices, like the decision to marry or not, which were unavailable to the majority of nineteenth century women.  The other woman benefited from the influential status of her mistress. She performed and transformed traditional European and African gender roles in the local Savannah marketplace which enabled her to garner a small income and to maintain certain freedoms in a slave society.  Mary Anne and Flora's intertwined lives are a unique example of the economic relationships that slavery created between these two seemingly different women.

From the time Eric Williams connected slavery with capitalism, to the more modern manifestations of Sven Beckert, Walter Johnson, and Ed Baptist, there has been a glaring omission in this field of study. Women, both elite and enslaved, were also a part of the growing capitalist economy that developed in the long nineteenth century, yet scholars have either ignored or not taken seriously female contributions to the economic culture of the Atlantic World. Unlike much of the current scholarship on slavery and capitalism, I identify the variations between the global market and the local marketplace to argue that these specific differences are what allowed women to become such dominant factors in the developing Atlantic World economy.  

 
Research
Selected Publications

Selected Publications:

Cromwell, Alisha M. "Enslaved Women In The Savannah Marketplace". Slavery And Freedom In Savannah. Daina Ramey Berr Harris. University of Georgia Press, 2014. Print.

Cromwell, Alisha M. "Complicating The Patriarchy: Elite And Enslaved Women In The 19Th Century Atlantic World". 0: n. pag. Print.
Education

Education:

MA, University of South Carolina, Public History 2008

BA, San Francisco State University, History/Anthropology 2005
Other Information

Of note:

New Professional Award, National Council on Public History, 2010
Gregory Graduate Research Award, UGA History Department, 2012
Gregory Graduate Research Award, UGA History Department, 2013
J. Carlyle Sitterson Visiting Scholar Grant, University of North Carolina Chapel Hill , Southern Historical Collection, 2013
Graduate School Dean's Award, UGA Graduate School , Research Award, 2014
Willson Center Graduate Research Award, Willson Center for Humanities and Arts, 2014
OVPI Outstanding Teaching Assistant Award, UGA Graduate School, 2014
Phelps-Stokes Graduate Fellowship, UGA Graduate School, 2014/15

Gregorty Graduate Research Award, UGA History Department, 2015

Warner-Fite Scholarship in History, UGA History Department, 2015

Alfred D. Chandler Travel Award, Business History Conference, 2016

Gregory  Summer Dissertation Fellowship, 2016