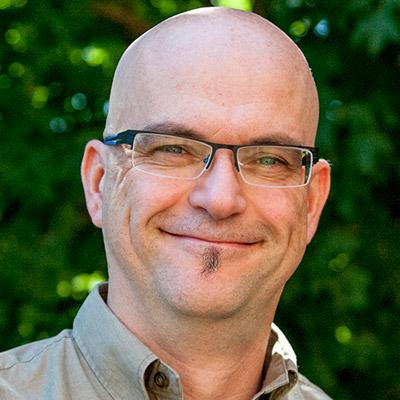 Basic Information
Office Hours:
TR 8:30-9:15 a.m. or by appt.
Biography

Brian Allen Drake specializes in environmental history, a discipline which explores the intricate ways in which nature has affected human history and vice versa. His recent research focuses on the postwar American environmental movement, particularly its relationship to postwar politics and ideology, and on the environmental history of the American Civil War. The University of Washington Press published his book, Loving Nature, Fearing the State: Environmentalism and Antigovernment Politics Before Reagan, in August 2013 in its Weyerhaeuser Environmental Series. He is also the editor of The Blue, the Gray, and the Green: Toward an Environmental History of the Civil War, published by UGA Press in January 2015. Drake has published articles in Great Plains Quarterly, the Georgia Historical Quarterly, and Environmental History, and also contributed a chapter to Barry Goldwater and the Remaking of the American Political Landscape, published by the University of Arizona Press. He is currently writing a comparative chapter on the environmental histories of the Civil War and World War I for a forthcoming edited collection, as well as another chapter on the future of Civil War environmental history for a forthcoming festschrift in honor of his doctoral adviser Donald Worster. During the 2015-16 academic year, Drake was one of the UGA Library's inaugural Special Collections Library Fellows, and in 2017 he was one of the inaugural Fellows for Innovative Teaching with UGA's Center for Teaching and Learning. In May 2016 he was the first-ever recipient of the Amanda and Greg Gregory Undergraduate Teaching Award.  Prior to arriving at UGA in 2007, Drake taught for two years in the Humanities and Western Civilization program at the University of Kansas. He earned his B.A. in history at the University of Michigan in Ann Arbor, and his M.A. in U.S. history from the University of Georgia.
Research
Selected Publications

Selected Publications:

Drake, Brian. The Blue, The Gray, And The Green: Toward An Environmental History Of The Civil War. University of Georgia Press, 2015. Print.

Drake, Brian. "Green Goldwater: Barry Goldwater, Federal Environmentalism, And The Transformation Of Modern Conservatism". Barry Goldwater And The Remaking Of The American Political Landscape. Elizabeth Tandy Shermer. University of Arizona Press, 2013. Print.

Drake, Brian. Loving Nature, Fearing The State: Environmentalism And Antigovernment Politics Before Reagan. University of Washington Press, 2013. Web.
Education

Education:

PhD, University of Kansas, 2006