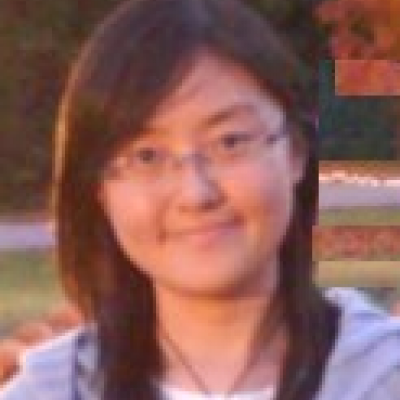 Biography

Dan Du's research focuses on East Asia and the United States in the nineteenth century, with an emphasis on transnational commercial activities, financial institutions, and cross-cultural communications. She is currently writing her dissertation on the nineteenth-century Chinese-American tea trade.
Research
Selected Publications

Selected Publications:

"Book Review. Takeshi Hamashita, China, East Asia And The Global Economy: Regional And Historical Perspectives (New York: Routledge, 2008)". Journal of International and Global Studies 5.2 (2014): n. pag. Print.

""Tangrenjie De Yinying: Jiujinshan De Heibangshehui"("A Shadow Of Chinatown: Chinese Highbinder Societies In San Francisco")". Shijie jinxiandaishi yanjiu 8 (2012): n. pag. Print.

"Illinois Free Banks, 1851-1865". Business and Economic History On-Line 8 (2010): n. pag. Print.

"Green Gold And Paper Gold: Seeking Independence Via The Chinese-American Tea Trade, 1784-1815". Early American Studies n. pag. Print.

"This World In A Teacup: Chinese-American Tea Trade In The Nineteenth Century". 0: n. pag. Print.
Other Information

Of note:

Short-Term Fellowship, Winterthur Museum, Garden & Library, 2017

Gilder Lehrman Fellowship, The Gilder Lehrman Institute of American History, 2016

Smithsonian Institution Predoctoral Fellowship, Smithsonian National Museum of American History, 2016

 Program in Early American Economy and Society Short-Term Fellowship, The Library Company of Philadelphia, 2016

 Paul N. Howard III Dissertation Writing Award, History department, UGA, 2016

Carl Vipperman Teaching Assistantship Award, History Department, UGA , 2015

Peabody Essex Museum Phillips Library Research Fellowship, Peabody Essex Museum, 2015

The Willson Center Graduate Research Award, Willson Center, UGA, 2015

New England Regional Fellowship, New England Regional Fellowship Consortium, 2014

Gregory Research Award, History Department, UGA , 2011, 2012, 2013, 2014, 2015

Future Faculty Program, Center for Teaching and Learning, UGA , 2013

Outstanding Graduate Teaching Assistant Award, Graduate School, UGA , 2012