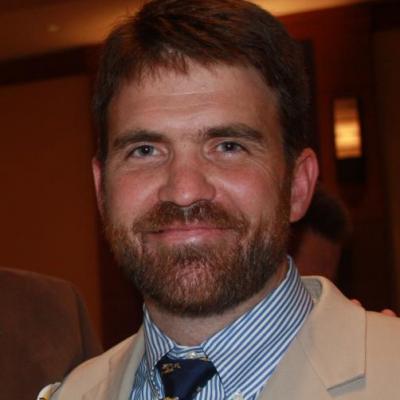 Biography

Luke researched focused on the role of the nineteenth-century Appalachian mountain commons in shaping Appalachian history and culture. By better understanding the dynamic interaction between the unique mountain ecosystem and the human communities in them, he hopes to shed light on how environmental change and social change combined to create the perception that Appalachia was a ''strange land inhabited by strange people.''  His dissertation examines the rise and decline of markets in Appalachian wild plants and how those markets shaped people's interactions with their environment. 
Research

Dissertation/Thesis Title:

Sang Digger: An Environmental History of the Botanical Drug Trade in Appalachia
Selected Publications

Selected Publications:

Manget, Luke. "Nature's Emporium: The Botanical Drug Trade And The Commons Tradition In Southern Appalachia, 1847-1917". Environmental History 21.4 (2016): n. pag. Print.

Manget, Luke. "Sanging In The Mountains: The Ginseng Economy In The Southern Appalachians, 1865-1900". Appalachian Journal (2013): n. pag. Print.

Manget, Luke. "Loyalty In The Backcountry: How A Forged Letter Turned The Tide Of The American Revolution In The South". Tuckasegee Valley Historical Review (2012): n. pag. Print.

Manget, Luke. "Sang Digger: An Environmental History Of The Botanical Drug Trade In Appalachia". 0: n. pag. Print.
Other Information

Of note:

Short-term Fellowship, Winterthur Museum, Garden, and Library, 2016

Exploratory Grant, Hagley Museum, 2016

Willson Center Graduate Research Award, 2015

Gregory Research Fellow, Amanda and Greg Gregory Research Fellowship, 2015