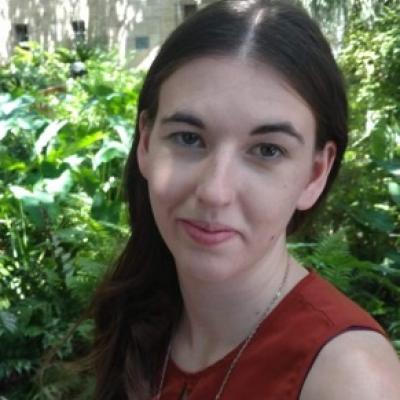 Graduate Student
Teaching Assistant
Biography

A native of Bellefonte, Pennsylvania, Tracy L. Barnett earned her B.A. in 2014 at Millersville University of Pennsylvania and received a M.A. in history from the University of Southern Mississippi in 2017. Her M.A. thesis, "Maligned 'Milish:' Mississippi Militiamen in the Civil War," written under the direction of Dr. Susannah Ural, argues that Mississippi militiamen's pre-war positions in society directly influenced their wartime service record. 

Tracy is currently a Ph.D. student at the University of Georgia, studying the American Civil War under the direction of Dr. Stephen Berry. Examining the perceptions of militiamen in the Confederacy, her dissertation, tentatively titled "Armed, Drunk, and Dangerous: Southern Militiamen in the Civil War Era," connects nineteenth-century citizen-soldiers to their local communities, the Confederate armies, and Richmond politics. Incorporating recent scholarship on Confederate nationalism, generational conflict, and portraying the Civil War as a "family war," she argues that mid-nineteenth-century militiamen based their wartime actions on their perceived role as white men, citizens, fathers, husbands, and loyal Confederates.

As an active researcher in the fields of military history, war and society, and the Civil War Era, Tracy has presented her work at the Pennsylvania Historical Association and the Soceity for Military History's Annual Meeting. She is also working on an article regarding Mississippi militiamen during the Civil War. She also serves on the Society for Military History's Facebook and Twitter Management Committee as the 2018-2019 Mark Grimsley SMH Fellow in Social Media.  
Research
Education

Education:

MA, University of Southern Mississippi, United States History, War and Society , 2017

BA, Millersville University of Pennsylvania, History, 2014