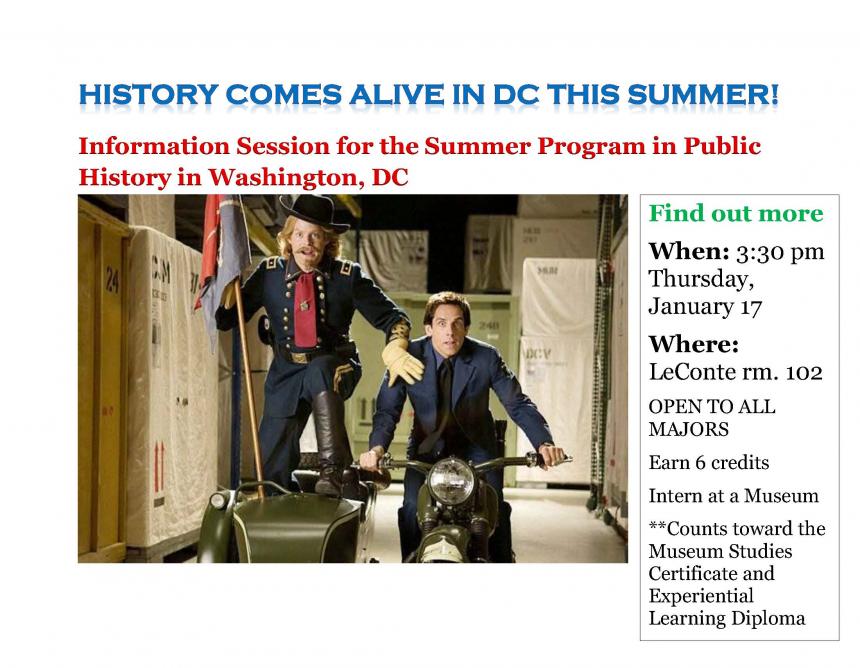 102 LeConte Hall
Join us for an information session on our Public History Internship Program in Washington, D.C.
Program Director Dr. Akela Reason will discuss eligibility requirements, program costs, available courses, and how to apply.
In recent years program students have interned at institutions and historical sites such as the Tudor House, Library of Congress, national Archives, the American Historical Association, the National Museum of African American History and Culture, Ford's Theatre, and other sites.
Open to all majors- Graduate and Undergraduate!