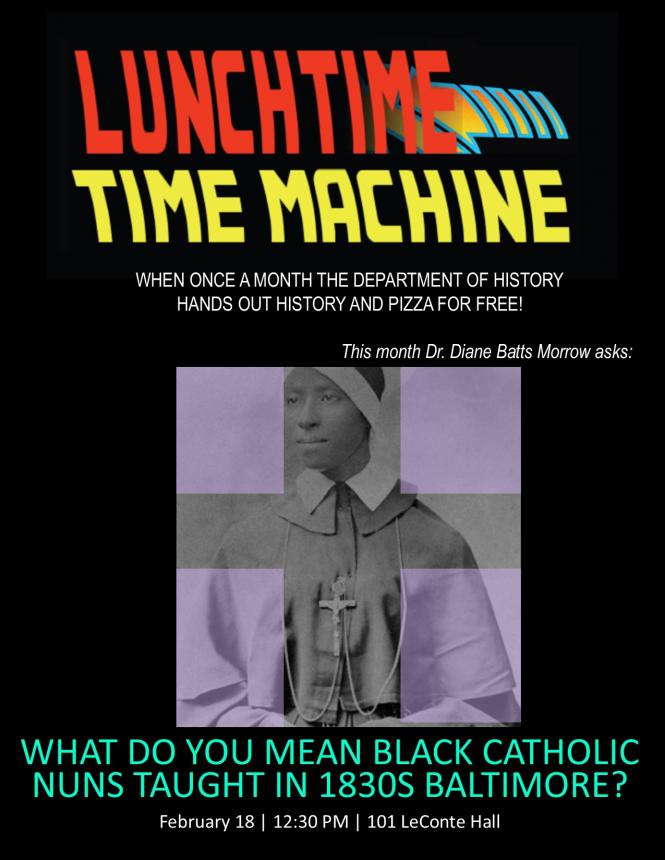 101 LeConte
This installment of the Department of History's undergraduate lecture series features Dr. Diane Batts Morrow and the intriguing question, what do you mean black Catholic nuns taught in 1830s Baltimore?.  Professor Morrow teaches courses on African American history, and she is the author of Persons of Color and Religious at the Same Time: The Oblate Sisters of Providence, 1862-1860.
Free admission, free pizza.
This special edition of the popular LunchTime Time Machine Series is a Department of History Black History Month Event.