Research Strengths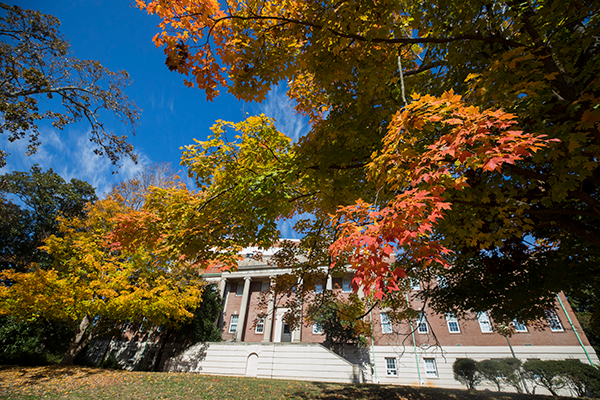 While our graduate students explore diverse research and teaching interests, the program maintains particularly strong concentrations in social and cultural history, early American history, history of capitalism, African American history, history of the American South, Atlantic World and Transnational European history, Latin American history, and agricultural and environmental history.
Degree Programs
The University of Georgia program in history grants degrees at both the MA and PhD level. We offer terminal MA degrees in American and European history; individualized programs in other geographical areas are also available. Masters degrees in History can lead to jobs in secondary teaching, technology, the public sector, business, publishing, or higher education administration. MA students at UGA who wish to pursue doctoral degrees also regularly gain admission to other fine programs. Other Ph.D. programs that have recently admitted our MA graduates include Princeton, Rutgers, UC-Berkeley, Chicago, Columbia, Cornell, Duke, Emory, Harvard, Indiana, Michigan, UNC-Chapel Hill, Northwestern, Pennsylvania, Stanford, Vanderbilt, and Yale.
The PhD program, with its coursework, exams, guided dissertation research, and training in teaching aims to place graduates in post-secondary faculty positions. We offer PhD degrees in American and European history, and offer minor field concentrations in a variety of topics from World history to Environmental history to Gender Studies. Our doctoral students pursue a wide range of topics in their dissertation research, and have recently published articles in top journals in the field.
Teaching Opportunities
Teacher training is an integral part of the program. In a specialized graduate course, HIST 8001: Teaching History in Colleges and Universities, students learn the skills necessary to succeed as post-secondary teachers--such as writing and presenting lectures, developing new courses and course syllabuses, leading discussions, and developing innovative assignments. After careful preparation, PhD students customarily teach their own classes. Departmental and university awards are presented to outstanding graduate student teachers.
The graduate program in History at the University of Georgia takes pride in training graduate students to be effective teachers at the post-secondary level. All graduate students who will serve as teaching assistants are required to take GRSC 7770, a special seminar designed to prepare teaching assistants for assignments at the University of Georgia as well as for potential careers involving instruction at other institutions. Students are trained in leading discussions using various teaching methods, dealing with classroom problems effectively, self-evaluating teaching, and pedagogical and practical approaches for beginning TAs as well as for future post-secondary educators.
Shortly before their comprehensive examinations, doctoral students take history 8001, a hands-on course in preparation for teaching college history classes. Topics covered include designing a course; designing a lecture sequence; preparing and delivering lectures; developing multimedia presentations; selecting readings and leading discussions; writing assignments; testing and evaluation; educational psychology; and teaching ethics.
All students on assistantships have opportunities to serve as graders and as discussion section leaders. After careful peparation, PhD students customarily teach their own classes.
At the Center for Teaching and Learning, graduate students are provided with resources for Teaching Assistant Support, including a Teaching Assistants Orientation before fall classes.
Financial Support
Numerous forms of financial support are available. Merit-based teaching and research assistantships provide a stipend and remission of all but nominal fees for both MA and PhD students. Enhancement grants are readily available to the most qualified applicants. Most of our graduate students have teaching assistantships with moderate work loads. Fellowships are available to exceptionally qualified applicants and finishing doctoral students. Many of our graduate students have won competitive grants for research from the Willson Center for the Humanities and Arts. The department's Graduate Student Travel and Research Grants also supports MA and PhD students in their conference and research travel.
Research Resources
The New Georgia Encyclopedia is edited in the Department, and the Southern Historical Association maintains its secretary-treasurer's office here as well. The University of Georgia Libraries maintain excellent research facilities for historians. The Richard B. Russell Library for Political Research and Studies maintains an impressive archival collection on Georgia and U.S. political history, while the Hargrett Rare Book and Manuscript Library contains approximately 120,000 rare books on a variety of subjects, and over 6 million individual items including family papers, diaries, letters, theatrical papers, corporate and organizational papers.
Beyond the Department
Prospective students might also wish to learn about about the University of Georgia as well as the community of Athens--justly known for its prominent live music scene, vibrant cultural and community life, and affordable college-town living. The city is an hour from Atlanta, from the mountains of North Georgia, and from major state parks at lakes Lanier and Hartwell. The UGA cinema series is one of the best in the country. The University offers housing for graduate students, both single and married. Moderately priced off campus housing is abundant.