Did you graduate from UGA with a history degree? Tell us what you're doing now.
Claire Hanna (2019)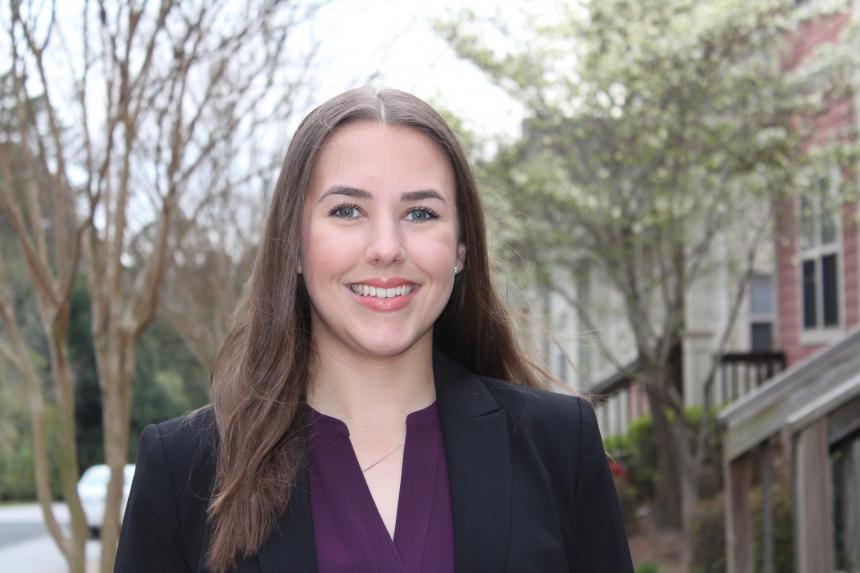 What is your current job? I'm an Administrative Generalist in the Georgia Attorney General's Office in the Consumer Protection Division. A typical day for me consists of answering and directing phone calls from consumers, scheduling meetings, processing all incoming mail, assisting walk-in consumers, drafting and mailing various correspondence to consumers, businesses, and attorneys, and ensuring that everything in the office runs smoothly.
How did you find this job? I found this job on Handshake. I think that my degree, as well as my affiliation with UGA gave me an upper-hand for landing this position. An education in history teaches you essential skills like researching and synthesizing information and data into a physical work and how to form an opinion and use factual information to back it up. History majors learn skills that most people would benefit from having, but lack, and employers notice that!
How does your work play to strengths you developed as a history major? My work is very detail-oriented. As a history major, you're doing a lot of in-depth research where you need to find and interpret many small details (and proof-read your papers!) so I think that skill has helped me tremendously.
Frances Abele (2019)

What is your job? I am currently working at the National Trust for Historic Preservation as a Development Communications Assistant. On a typical day I am helping the team draft anything from acknowledgement letters to donors, to drafting articles for the annual review. When I am not writing or researching I am the liaison between communications and all the other divisions in development concerning anything they will be writing about.
How did you find that job, and what do you think helped you get it? I first heard about the National Trust when I was doing the Public History Program (summer 2018) and we visited the building and I thought it was so interesting, and we met with Katherine Malone-France, a head preservationist that also went to UGA and that just really interested me. I ended up interning here this past summer (2019) and I enjoyed it a lot so I decided to apply for a full time position! It definitely helped that I interned first and knew a lot about how the office worked as well as the materials being written about.
What other jobs have you had since graduating? While I was still in Athens for my last semester I interned at Athens-Clarke Heritage Foundation (now called Historic Athens I believe) and just having that experience on my resume I believe helped me get this internship and then having this internship helped me get this job. I also interned on Capitol Hill in August while applying to jobs, but I had surgery so I ended up not being there too long.
How does your work play to strengths you developed as a history major? Definitely writing and researching. As easy as that sounds a lot of people I knew that were not in writing intense majors, did not know how to read something and then break it down in to what was important and how to write a paper from there. Right now I am working on articles for the Donor Newsletter, so I am researching projects that have made head way since this summer and extracting what has changed over time and then summarizing that into an interesting article for our donors to read and stay up to date with what The Trust is doing.
Jess Brown (2019)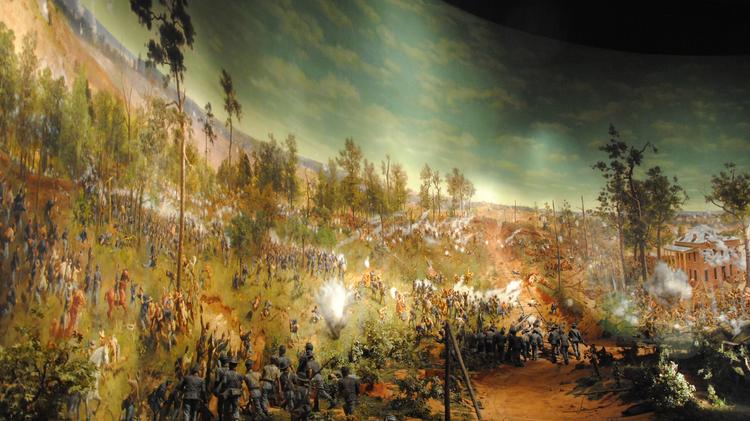 What is your current job? I am a Guest Experience Ambassador at the Atlanta History Center, assisting guests in all ways as well as giving tours of the newly renovated Cyclorama of the Battle of Atlanta. My position is part time while I pursue my Masters in Public History at Georgia State. At Georgia State I am also a research assistant to Dr. Kate Wilson and several historians at the Atlanta History Center.
How did you find this job? Part-time, paid work in a museum is hard to find! I spent my summer keeping track of job postings, knowing that I couldn't take on a full time position while pursuing my degree. I definitely think all of my internships from undergrad helped me in the application process!
How does your work play to strengths you developed as a history major? I would not be able to discuss the Cyclorama and all of its reinterpretations without my history degree. It's a piece that is controversial, both in its history and reception, and my history degree prepared me to deal with those difficult conversations regarding the Civil War, the Confederacy, and the Lost Cause.
 

Eunice Kim (2018)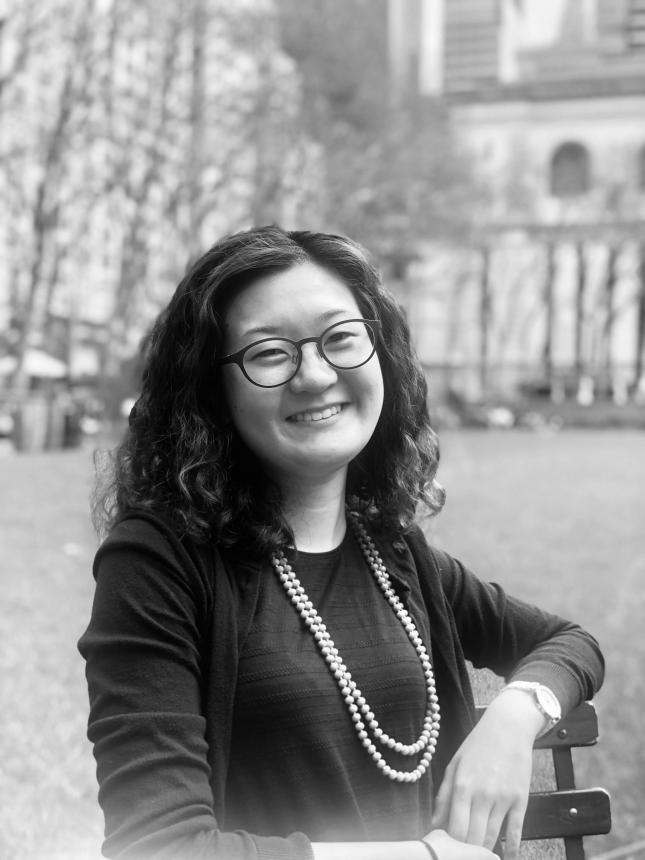 What is your job? I am a Technical Assistant for Preservation and Digital Conversion Division at Columbia University Libraries. I work with archivists, oral historians, technicians, and researchers to preserve and process media archives. My work involves listening to history interviews, tracking archival materials, converting audio/visual pieces, and organizing processed archives for library cataloging. There is a lot of technical work that intersects history, oral history, library information, and preservation.
How did you find that job, and what do you think helped you get it? Finding jobs these days, especially for the younger generation, is extremely difficult because many positions require years of experience -- even at entry level jobs. I told my colleagues and friends that I was actively looking for a job. A colleague from Columbia Libraries connected me to one of the departments. Thankfully, a position opened, and I applied. One thing that I learned from the experience is to talk to everyone you know. Whether they're professors, old colleagues, advisers, members from clubs you participated in, or your co-workers, letting them know that you're looking for an opportunity will put you on a higher chance of finding something to apply for than relying on LinkedIn or Handshake. If there is a company that you really like, message people who work for them.The conversation doesn't have to be about wanting to get hired, but getting your profile out there if an opportunity opens. So, I told peers around me that I was looking for a job. That helped me find this one.
What other jobs have you had since graduating? After I graduated from the University of Georgia, I moved to New York City to pursue a Master's in Oral History. During graduate school, I interned at the Brooklyn Historical Society for Muslims in Brooklyn Oral History Project. Then, I worked for another oral history project, Columbia GSAS Life Histories Project. When I was a sophomore at UGA, I launched a website, "Interviewing the Ordinaries" that documents and presents people's stories. The website is still active, and I go around the city to interview people. So there has been a constant pattern in interviewing and documenting people's stories. I enjoy listening to people because it teaches me how to see the world in different perspectives--not going by the books and theories.
How does your work play to strengths you developed as a history major? My history degree and experiences in libraries/public history from UGA prepared me for job interviews, work, and life. One of the greatest skills that I acquired from learning and practicing history is to analyze. Analytical skills go beyond drawing messages, understanding layers of information, and crafting ideas--but also, critically evaluating the narratives that are exposed to the world and those that are not. Whenever I listen to or conduct interviews, I re-evaluate the narratives being said and presented by challenging authorship, dialogues, language, acceptance, and creative meaning. This has helped me value the fluidity of people's stories when making and preserving history. I apply this method when I write, read, interview, process, and research.
Some History professors that I've worked with at UGA trained their students to think beyond the reading materials but to ponder around the ideas of collective and microscopic history. What does it mean to be a part of a collective memory of a certain time and place? How are narratives crafted and processed to make a collection of generational history? These ideas have prepared me for graduate school courses.
Roger Grantham, Jr. (2016)
What is your current job? Law Clerk to Hon. Stephen Hyles, U.S. Magistrate Judge for the U.S. District Court for the Middle District of Georgia.
How did you find this job? I graduated from the University of Georgia School of Law in 2019, and I applied for this position to clerk for a federal judge for two years.
How does your job play to strengths you developed as a history major? The research and writing skills I developed and honed as a history major are absolutely critical to my work. I spend most of my workdays researching case and statutory histories to help draft opinions in pending cases.
Basil Puthukunnathu Mathai (2015)
What is your current job? I am a High School History Teacher in Newark, New Jersey.
How does your work play to strengths you developed as a history major? I'm teaching world history, so my history degree and course concentrations in the history of the Middle East, Europe, and the United States certainly contributed to my content knowledge.
C. Ruth Fisher (2015)
What is your current job? I currently serve as the Scheduler to the United States Secretary of State.
How did you find this job? What other jobs have you had since graduating? I was offered an interview to work at the State Department. I believe that my organizational skills and ability to digest large volumes of information quickly helped me to get the job. I've worked within politics since graduating. I participated in the UGA Washington Semester Program, which gave me a serious leg up in finding jobs in DC.
How does your work play to strengths you developed as a history major? There's been many examples of instances where I needed to take large pieces of information, digest them, and then clearly and concisely communicate them to my supervisors. Additionally, having a knowledge of US political history can help when navigating the tricky waters of Washington, DC.
Justin Scott-Wesley

 (2015)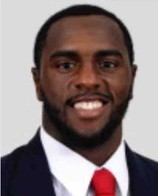 What is your job? I am a business owner. I have a financial services practice and a real estate development firm.
How did you find that job, and what do you think helped you get it? To get into financial services you are required to study for a state exam to be able to sell products to clients, whether that's insurance or investment products. Becoming a real estate developer is all about having relationships with local government agencies, building contractors and homeowners.
What other jobs have you had since graduating? I have worked at restaurants, hotels, a recording studio in Athens, and even at Enterprise Rent-a-Car. None of these jobs are related but my ability to articulate my thoughts and ideas were cultivated by being in the history program at UGA.
How does your work play to strengths you developed as a history major? Being an entrepreneur is all about being able to retain information and being able to negotiate with clients in order to help them. Being a history major taught me how to analyze large amounts of information. I did not have any formal education on finance and real estate, but the skills I honed as a history major allowed me to become a self-taught expert in these fields.
Travis Coberly (2014)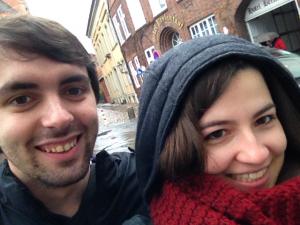 What is your job? I am the operational manager at an industrial facility that just expanded to the U.S. from Germany. Since it is a start-up expansion, my role is diverse daily. So far, I have been asked to hire and fire employees, work with/travel to suppliers and customers (in Europe and the U.S.) to build relationships and offer support, prepare the schedule for production, work in the shop to better understand the product, and generally handle the in-housekeeping needed in the up-start of a new office (dealing with insurance, health care, etc.).
How did you find that job, and what do you think helped you get it? I found my job through a family member. They were looking for a fresh-out-of-college or young person who they could mold in the proper way for supply management. Due to my burgeoning abilities, I was able to apply myself into a different position in Operational Management. Being well-spoken and able to think critically definitely played a role in getting and maintaining this job. Also, since the company is headquartered in Germany, being able to speak German and have an understanding of different cultures helped as well.
How does your work play to strengths you developed as a history major? Being well written/spoken, understanding how to do research, and being able to think critically has been enormously important in my job. One specific example I can think of is getting our company to become a Foreign Trade Zone. It requires a lot of adherence to customs regulations, so I had to read all of the regulations and frame our production process and inventory system to the desires of customs. Outside the regulations there were more sources that needed to be utilized and organized. Being able to know what is important to read and share versus what is not was critical. We needed it done eight months, usual FTZ activation is 18 months, and due to these developed skills from my history degree background, we got it done in six.
I would say that having a no degree in the field you're applying for has no bearing (in my mind) on hiring when it comes to business (outside of perhaps accounting or another field where there is specialization or certificate needed). If I could have someone that would apply themselves and work hard and be willing to learn, I would take that over all the relevant field experience in the world. I would come close to selling my soul for it, actually.
Brad Burzumato (2013)

What is your current job? I'm a High School Social Studies Teacher (10th Grade AP World History and 11th/12th Grade Philosophy and World Religions elective) in Loudoun County, Virginia, a Large Public School System in a Suburb of Washington D.C.
How did you find this job? I needed degrees in History and Education (Master's in Education earned from the University of Virginia in 2014). A former graduate of my program reached out to my adviser and she recommended me for the job.
How does your job play to strengths you developed as a history major? Critical thinking, analyzing cause and effect, understanding how the world today came to be.
Palmer Hicks (2013)
What is your current job? Sales Executive at CJIS GROUP, LLC. Government contract work and sales regarding technology procurement with local and state agencies.
What kind of requirements did you need to fulfill this position? Critical thinking and people skills, I feel that my Franklin College education assisted with this by developing and fine tuning these requirements.
What other jobs have you had since graduating? NCAA administrator and coach for cross country and track and field in the SEC and Ivy League, in addition to other various levels including Division III and privately.
Does your job play to any strengths you developed as a history major or grad student in history? Yes, in particular problem solving and analyzing issues to create solutions.
John Ashley (2012)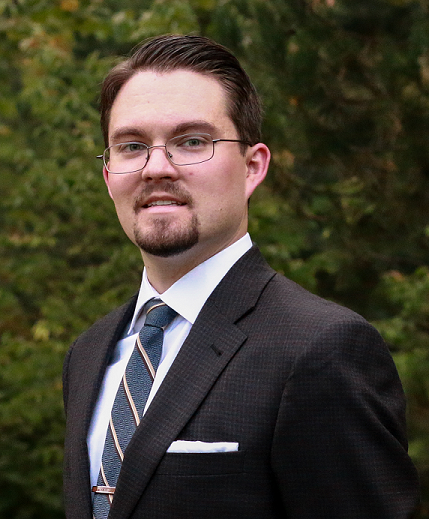 What is your current job? I am currently a legislative aide with the U.S. Senate Committee on Veterans' Affairs (SVAC) and a staff writer for the foreign affairs website "Charged Affairs." My day to day consists of keeping tabs on veterans related legislation and issues by day, and by night I write a monthly published op-ed on foreign policy related issues, usually related to nuclear nonproliferation.
How did you find this job? Well, step one was moving to the DC Metro area. Having degrees in history and international policy from UGA definitely helped give me the skills necessary to get onto the Hill.
What other jobs have you had since graduating? After earning my History degree in 2012 I returned to UGA to earn my Master of International Policy degree in 2015. Prior to getting my job with SVAC, I was the 2017 Nuclear Security Fellow for Young Professionals in Foreign Policy, the organization that runs "Charged Affairs."
How does your job play to strengths you developed as a history major? The research and writing skills I developed while earning my history degree have proven invaluable to me in my current positions. The most prominent example is my portfolio of articles I have had published through "Charged Affairs." When examining a foreign policy issue for an article, I try to look at the history of events leading up to the present to provide the context necessary for an informed position. Without my history degree training, I would not have this sort of "long-term thinking."
Alex McGee

(2011)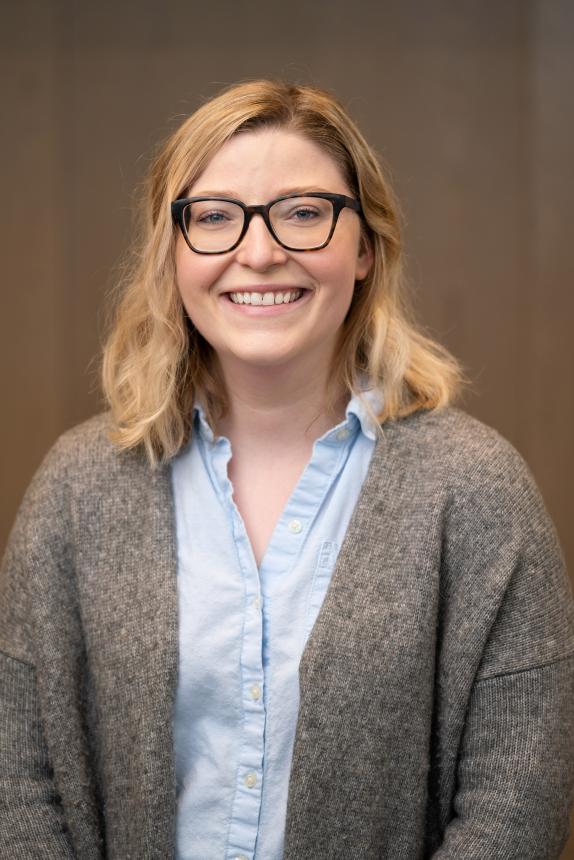 What is your job?    I am the Women@MIT Project Archivist. I was hired by the MIT Libraries to work in their Department of Distinctive Collections and document women's history at the Institute and in the history of science.  Most days are split between processing a collection, this means re-housing materials, re-boxing them, arranging and describing them so that a researcher can easily use the collection. I also work reference shifts in the reading room where I help researchers access and view collections. In addition, I am working with our collections team to identify gaps in our collections and conduct more outreach for our department, what we have and build relationships to acquire more collections.
How did you find that job, and what do you think helped you get it? It was listed through the Society of American Archivists. I felt like I was a strong candidate, because the position specifically wanted someone with experience conducting primary source research as well as an archives background. Having studied history and women's studies at Georgia and then earning my MA at Georgia State University in history. I felt like I had the right combination of experience to be attractive.
What other jobs have you had since graduating? Prior to this position, I was an archivist for the Portman Archives, the architectural archive for John Portman, and in grad school, I held a graduate research assistant working with women's collections at Georgia State University's Special Collections and Archives. The common thread between them all was my passion not just for preserving original records, but my understanding of what people such as historians can do with them, especially when the record can often leave out women and minorities. While imperfect, historians have determined methods to tease out women's presence and influence even when it is not explicit.
How does your work play to strengths you developed as a history major? When my current job was posted, they explicitly stated they preferred someone with knowledge or experience with historical research. While I built that up even more when I got my MA in history, the experience I gained as a history major at Georgia informed that. I came in, not afraid to go to the library and work with archival materials and could appreciate the process of historical research which has helped me explain to potential donors the unforeseen research value of their collections.
Samuel Dawkins (2010)
What is your current job? I'm an ordained minister in the United Methodist Church. I lead a church plant and campus ministry at the University of West Georgia. I spend my time writing sermons, developing relationships with students and community members, and mobilizing my congregation to make a difference in the city of Carrollton. Before that I worked in multiple roles over a 6 year period at the First United Methodist Church of Lawrenceville.
How did you find this job? Ordination required a Masters of Divinity degree, which I received from the Candler School of Theology at Emory University, as well as a three year residency program after graduation. I was appointed to serve here by my bishop.
How does your job play to strengths you developed as a history major? There's a lot of research and writing that goes into being a pastor. It also helps a great deal to understand the history of diverse cultures both in connecting with the larger community and in attempting to build a multicultural church.
Jim Berryhill (2010)
What's your current job? CEO, DecisionLink Corporation. DecisionLink is a SaaS (Software as a Service) company headquartered at the Atlanta Tech Village in Buckhead. We built an enterprise-grade business platform to enable companies to better communicate the value of their products and services to prospects and customers. Our customers include VMWare, Caterpillar, Equifax and Crowdstrike. As CEO of a small tech company, my job involves sales, marketing, product direction, finance, operations, etc. But the part of my job that is most rewarding is as an evangelist developing a new business sector and first of its kind application and process for businesses.
How did you find this job? I spent 30+ years in the technology industry, leading sales organizations of as many as 1000 people. I took a break in 2008-2010 to finish my long overdue undergrad degree, being fortunate to enroll at UGA. Upon graduation I spent several months assessing the potential to build a company to address what I call the "customer value problem" and founded DecisionLink in mid 2011.
How does your job play to strengths you developed as a history major? I've always considered myself to be fairly capable as a leader, writer and analytical thinker. However, the skills I developed while pursuing my degree had significant impact in my work to develop my company. Writing: I wrote a couple dozen papers along with my senior thesis. My skill in building the "story arc" of a message and then communicating and defending it has served me very, very well. Critical and analytical thinking: My career in leading sales organizations was rewarding, but relatively narrow. Envisioning and defining a new business sector and then founding a company to address that sector is radically different. Whether dealing with a big, strategic premise or a smaller, tactical challenge, my abilities were enhanced by my coursework. The question of the value of a liberal arts education is unmistakable. Leadership: This was probably more about being inspired by the study. Lincoln, Harriet Beecher Stowe, Frederick Douglass and many others, even Ghengis Khan. There are many times these come to mind when I'm working to eclipse tactical situations and get to "the big idea."
Kristin Bernhard (2009)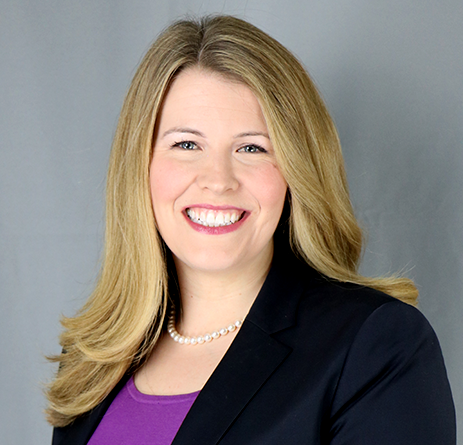 What is your current job?  I'm the Senior Vice President for Advocacy and Policy at the Ounce of Prevention, a national nonprofit that works to ensure all children have access to high quality early childhood experiences from birth to age five. I support a network of 23 states to improve their public early childhood education systems through budget, legislative, and rule improvements to child care, pre-K, home visiting, and other early childhood and family supports.
How did you find this job? The most important thing for finding my current job was a strong network of social capital. Yes, the skills were also important, but what helped me find this job and be selected for it was intentionally cultivating a network that helped raise the profile of my work.
What other jobs have you had since graduating?   I was really active in on campus political organizations, which led me to my first internship out of college in the Governor's office. That internship is still offered to current students and recent grads, and I highly encourage any students interested in public policy to apply! From there, I worked for five years in the Governor's office (for two different Governors of Georgia) and then took a job in executive leadership at a state agency. I was recruited to my current role in a national nonprofit from state government. The common thread is definitely public policy and education policy in particular.
How does your job play to strengths you developed as a history major? The ability to write a lot quickly and clearly, distilling complex issues into easily digestible press releases, memos, and policy briefs is very much a skill shaped by my history degree. As someone who works on the edge of politics, an understanding of history is also critical to understanding the "why" for the political beliefs and proclivities of different regions.
Nikolas Frye (2009)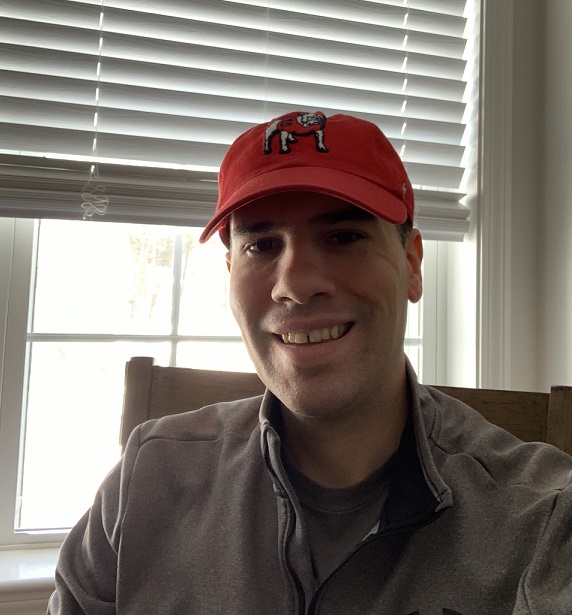 What is your current job?  I'm a Hearings Examiner for the State of New Hampshire's Office of Professional Licensure and Certification.
What other jobs have you had since graduating?   I was an Associate Attorney in Private Practice 2012-2019.
How does your job play to strengths you developed as a history major?  Research, writing, and analytical skills.
Suzanna Willis (2008)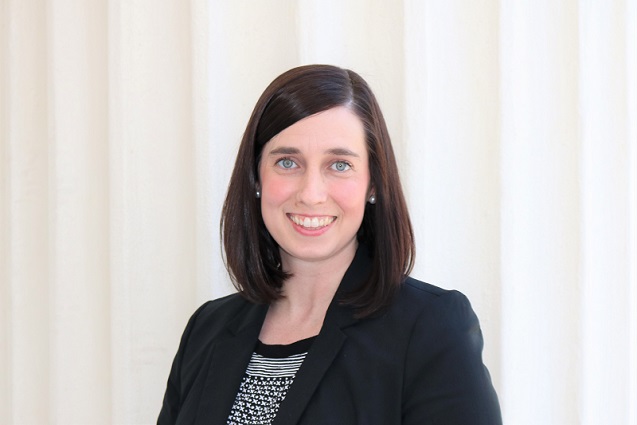 What is your current job? I am the Deputy Director of the Enterprise Project Management Office for the State of Alabama's Office of Information Technology. I am a certified Project Management Professional and lead a team of IT project managers. I manage a portfolio of projects for IT projects for state agencies.This job requires experience in project management and business analysis. These are skills that I developed in previous jobs while working in state government.
What other jobs have you had since graduating? After graduation, I wanted to apply my background in history to work in a government setting. I began by working on political campaigns and transitioned into working for state government. There is a common thread of state government work; however a career shift occurred when I moved into IT project management.
How does your work play to strengths you developed as a history major? Research, writing, and analytical skills that I developed when obtaining my degree in history are strengths which I use on a daily basis. When leading and directing IT projects, I use these skills to determine the problem the project will solve, research alternatives and solutions, and write reports to persuade decision makers to approve my projects.
Karen Usselman Lindell (2007)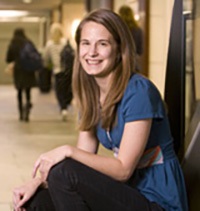 I graduated from UGA with a major in history in 2007. After working for a couple years for immigrant advocacy groups in DC and Nashville, I went to law school with the goal of becoming a more effective advocate for the underprivileged. I graduated two years ago, and I have spent two fantastic years clerking for judges on the federal court of appeals and the federal district court in Philadelphia. In the fall, I will start my dream job -- a fellowship with the Juvenile Law Center in Philadelphia, where I will tackle a project designed to help youth with disabilities who are in foster care or the juvenile justice system successfully transition to adulthood. Youth with disabilities are significantly overrepresented in those state systems, and they face a high risk of poor long-term outcomes, such as homelessness, unemployment, and incarceration. My project aims to improve the treatment and transition-planning that these kids receive while still in state care, with the hope that they will then be better equipped to thrive as adults.
My degree in history has been invaluable to getting me to where I am today. A history degree really focuses your education on research, writing, and critical thinking, three skills that are vital in most advocacy positions. In all of my jobs so far, I have relied on my ability to examine a problem critically, access the information needed to solve it, and then write a coherent response -- all skills I honed as a history major. My history degree also improved my oral communication skills; few majors offer so many small, discussion-based classes where you can learn to think on your feet and express yourself well in front of your peers. And perhaps most importantly, my time in the UGA history department taught me the importance of understanding historical context when addressing current, real-world problems. The legal landscape that governs how youth experience foster care did not appear out of nothing; it is the product of historical circumstances, as are the social conditions these kids experience that prompt the need for state intervention. By striving to understand those historical circumstances, I am better able to develop effective solutions that will make a real difference for at-risk youth.     
Allison Lange (2007)
Allison K. Lange is an assistant professor of history at the Wentworth Institute of Technology. She received her PhD in history from Brandeis University. Lange's book, Picturing Political Power: Images in the Women's Suffrage Movement, will be published in May 2020 by the University of Chicago Press. The book focuses on the ways that women's rights activists and their opponents used images to define gender and power during the suffrage movement. Various institutions have supported her work, including the National Endowment for the Humanities, Andrew W. Mellon Foundation, Library of Congress, and American Antiquarian Society. Lange has presented her work at conferences such as the American Historical Association, Organization of American Historians, and Berkshire Conference of Women Historians. Her writing has appeared in Imprint, The Atlantic, and The Washington Post. Lange also engages in public history. She has worked with the National Women's History Museum and curated exhibitions for the Boston Public Library's Leventhal Map Center. In preparation for the 2020 centennial of the Nineteenth Amendment, she is curating exhibitions at the Massachusetts Historical Society and Harvard's Schlesinger Library.
Diana L. Anderson (2006)
What is your current job? Elementary school teacher. I have worked in both 1st and 4th grades, teaching students in all major content areas (Reading/Language Arts, Math, Science, and Social Studies). I accepted this position upon completion of my Master of Arts in Teaching and obtaining my teaching certificate.
How does your work play to strengths you developed as a history major? I utilize everything that I learned throughout my major course work in history to help me make history come alive for my students in Social Studies.
Thomas (Tommy) Olejniczak

(2006)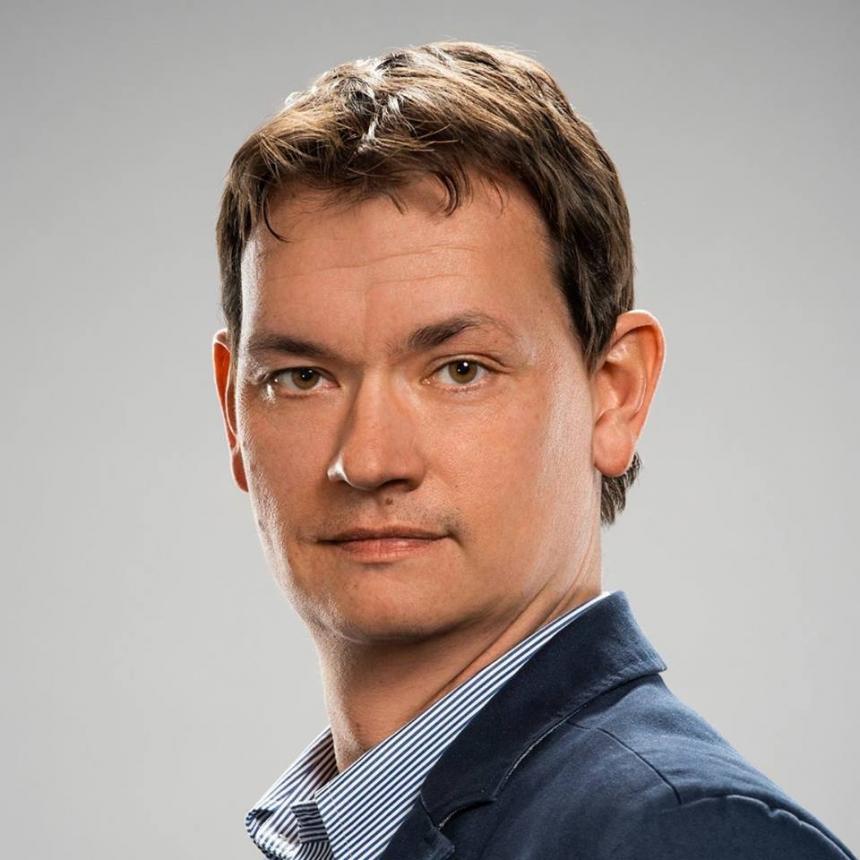 What is your current job? I'm utilizing my undergraduate experience and my UGA MBA daily in my work as a organizational change management consultant with Booz Allen, servicing the Air Force in Warner Robins, GA.
How did you find this job? I worked in strategic marketing, business development, and corporate strategy with WestRock for 6.5 years prior to taking my current role in July. I believe my MBA helped as well as Six Sigma Green Belt. My undergraduate experience has helped throughout my career in primary and secondary research, writing skills, and analytics/statistics.
What other jobs have you had since graduating? Product development, sales, marketing roles. They aren't a random series, as they built on each other through my experience. It was much more open at the beginning of my career and I let my experience and interests guide me to this role. Found most using online applications and a few through recommendations/networking.
How does your work play to strengths you developed as a history major? My history major prepared me to write a compelling narrative, including sourcing qualitative and quantitative data to drive the discussion and recommendation based on past performance and current state of operations. I've used these skills in product development, innovation, M&A, capital investment, and organizational strategy and management.
Blake Witters (2006)
What is your current job? I am currently the Vice President of Talent Acquisition at Macy's. My team is responsible for hiring all hourly positions at Macy's and Bloomingdale's across the country. Macy's will fill over 150,000 positions this year, everything from sales associates, to warehouse employees, Starbucks baristas, and elves for SantaLand.
How did you find this job? I've been working for Macy's since high school. During college, I transferred to the store in Athens. While in school I completed two internships with the company and post graduation I entered the Executive Development Program.
What other jobs have you had since graduating? Before starting in my current role, I held several other positions with Macy's. I started as a Sales Manager at the Athens and Lenox Mall locations. I also had the opportunity to lead the College Recruiting program for 8 years. That position allowed me to travel the country to more than 60 colleges and universities recruiting students for the Macy's internship and Executive Development programs. We were hiring more than 1,000 students per year for these programs.
How does your job play to strengths you developed as a history major? While history is not something I deal with daily in my role, I do draw from many of the experiences that I had while enrolled at UGA. Time management is one. Managing multiple classes with similar due dates for papers and assignments in addition to working a part-time job requires a lot of focus and balancing of priorities. This experience translates directly into the professional world. I also find myself providing context for complex problems and projects at work. Having the ability to explain to others how we got here and why things operate the way they do is very important. These are skills that I learned while studying history.
Kevin Patrick (2005)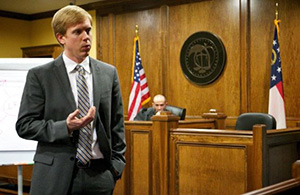 What is your current job, and what other jobs have you had since graduating? The study of history led me to the practice of law, which yielded positions at the Georgia Supreme Court and a large law firm. Recently it gave me the courage to start my own personal injury practice, Kevin Patrick Law.
How does your work play to strengths you developed as a history major? Fifteen years ago, my friends questioned my decision to pursue a history degree, especially one that focused on the study of the Roman Republic. They thought history was an out-of-date major! Nonetheless, I was guided by the words of Marcus Tullius Cicero: "To be ignorant of what occurred before you were born is to remain always a child. For what is the worth of human life, unless it is woven into the life of our ancestors by the records of history?" Both in ancient times and today, history fosters logic and critical thinking, inspires creativity and ingenuity, and most importantly, recognizes the humanitas in each and every person.
Keith Canseco (2001)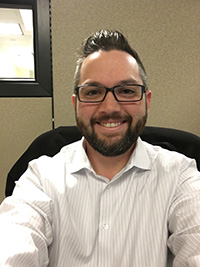 What is your current job? Senior Manager of Marketing Strategy and Insights. I currently direct the consumer insights and analytics department for a national restaurant chain. I research, analyze, and organize customer data in order to drive marketing, product, and business decisions for my company.
How did you find this job? I sort of "backed in" to my career in analytics and insights. After graduating, I was hired by AIG and worked for a year and a half helping sales teams develop sales plans through market research data. I quickly discovered that looking at business data was much like studying primary sources of history. There's more numbers involved, but the process is the same. Because I could explain my research results in a more personable form (rather than just show a bunch of numbers), my department managers were quick to tell me that I would succeed in this career faster than most analysts with a math degree who struggled to provide a human element to their data results. I then was able further my analytics and insight career with stints at State Farm and Allstate. Insurance and financial companies have some of the biggest customer databases in the world. Getting to research and analyze so much customer data going back to the 1930's was a great asset. Understanding the customer journey through data research is the same as trying to understand the people of a particular period in history. What was their daily life like? What drove their beliefs and habits? What effect did their landscape or government have on their behavior? Today I use those same questions to help my current company market to consumers.
How does your job play to strengths you developed as a history major? I always get asked how I got to where I am with a degree in history. My answer is easy — no other field of study but history gives you the research and analytical skills to drive business decisions. Using those skills has driven my career path. Much like researching particular historical sources, I take data and ask — How is this relevant? What are the causes? What are the effects? What can we learn from this to better understand the situation?
I cannot express enough the benefit of having the skills of research, extensive reading, critical thinking, and writing in today's business world. The ability to take data and organize it into a concise, well written form that can give business executives the ability to fully understand their organization is an amazing asset afforded to me. Studying history has also given me the ability to always look at data objectively without any bias. One of my history professors at UGA once told me to question everything. This has allowed me to make accurate conclusions and business decisions based on my research.
Donell Osborne

 (2001)
What is your job? I am a Social Studies teacher at Etowah High School in Cherokee County
How did you find that job, and what do you think helped you get it? I earned my teaching certification through the Georgia TAP program. My knowledge of history (and political science minor) helped me pass the certification test.
What other jobs have you had since graduating? I worked in accounting at a railroad company immediately after graduation. I got the job because a friend of mine worked there. I HATED it and decided to use my history knowledge (and degree) to become a teacher. This is my 16th year of teaching.
How does your work play to strengths you developed as a history major? I am currently teaching AP Seminar, a research, writing, and presentation class. It reminds me a lot of the Senior Seminar I took with Dr. Kirk Willis before graduation. Teaching allows me to pass my love of history on to my students. I continue to place a great deal of emphasis on writing in my classroom as that was a key skill I learned as a history major.
David S. Cason (2000)
What is your current job? Trial and immigration attorney. I represent working-class Georgians and Latino immigrants in criminal, civil, and immigration actions across Georgia. I previously worked as a judicial intern, public defender, and associate attorney. I undoubtedly accomplished each of these positions as a result of the writing skills I attained as a history major at UGA.
How does your job play to strengths you developed as a history major? I use the writings skills developed at LeConte on a daily basis.
Elizabeth C. Charles (1998)
Elizabeth C. Charles works in the Office of the Historian at the U.S. Department of State as a researcher and documentary editor for the Foreign Relations of the United States (affectionately known as FRUS) series. She has compiled two volumes on the Reagan administration's policies toward the Soviet Union 1983-85 and 1985-86. She is currently working on a volume on the Intermediate-Range Nuclear Forces Treaty, 1983-1988. Soon, she will begin research in the George H.W. Bush records, compiling the final Soviet Union volume and a volume dealing with the establishment of diplomatic relations with Soviet successor states and Russia. Elizabeth finished her PhD in Modern Russian and Cold War History at the George Washington University in 2010, an MA in Russian History from Boston College, and a BA in History from the University of Georgia. Go Dawgs! She serves on the Executive Council of the Society for History in the Federal Government, on the Training and Curriculum Committee of the National Council on Public History, and is a member of the Society for Historians of American Foreign Relations.
Jeff Testerman

 

(1997)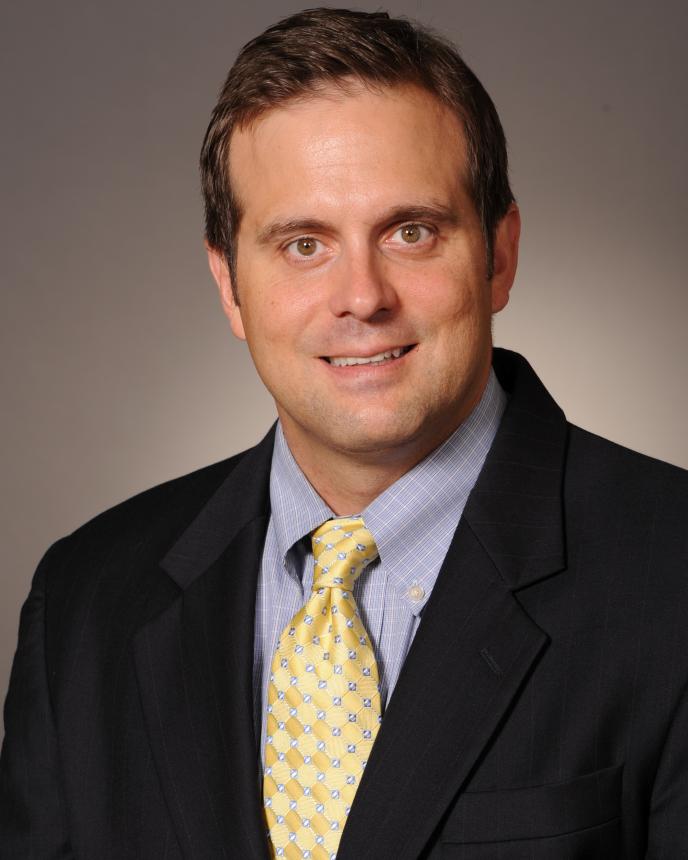 What is your job? I am the owner of BrokerHunter since 2000. Recruitment services for wealth management industry. (Also a Top 100 Bulldog Business in 2014.)
How did you find that job, and what do you think helped you get it?  I  started this company back in 2000 as a dot-com startup.
How does your work play to strengths you developed as a history major? Yes--reading, writing, and comprehension are vital in business and I developed these skills as a history major at UGA.
Melanie Whetstine

 

(1997)
What is your job? I am licensed psychologist and have my own private practice.
How did you find that job, and what do you think helped you get it?  I  earned a Ph.D. in Counseling Psychology.
How does your work play to strengths you developed as a history major?   Yes, my writing skills that were developed during my undergrad years in the History major helped tremendously with all the writing I completed in graduate school
Jason Sutherland (1996)
What is your current job? CEO of a finance company
How did you find this job? I went to law school after graduating from UGA and left private practice for an opportunity to join one of my clients which eventually led to this job. All of my jobs since graduating are interrelated.
Does your job play to any strengths you developed as a history major or grad student in history? When I was getting ready to graduate from UGA I was admonished by two of my professors (Dr. Rader being one) for selling out on history and seeking the almighty dollar (I still chuckle about it to this day). I always approach major decision making by thinking about the past and try to remember that its not about the money...it's about being socially and morally responsible to those around us.
Jimmy Mixson (1991)
What is your job? Associate Professor and Director of Undergraduate Studies at the University of Alabama. In 1989, I was a business major who got a flyer in the mail about the UGA at Oxford Program. I decided to "take care" of my history credits at Oriel College that summer. The first night, right off the plane, I was having a pint of beer (legally!) in a pub that was...seven hundred years old. I never got over that feeling. I spent the summer researching and writing papers on early church history and traveling Europe, from the Catacombs to the Louvre. I came back and changed my major. Joe Berrigan was my new mentor, and under his direction I completed an honors thesis on the eleventh-century ascetic and reformer Peter Damian. Dr. Berrigan — Joe as I called him in later years — helped me get in to the University of Notre Dame, where I got my PhD in Medieval Studies in 2002. The next year I won the academic lottery: I was fortunate enough to be offered a tenure-track job at the University of Alabama, where my father was a graduate of the dental school, and where my uncle served on the faculty of Engineering for 35 years.
Ty Flanagan (1991)
What is your current job and how did you find it? Senior level Army intelligence production supervisor (teams of editors, visual information specialists, technical information specialists, markup language specialists, foreign disclosure officers, advisor to intelligence production analysts, senior intelligence officers). Job found me. The nature of working in these types of organizations, previous experiences, and timing.
What other jobs have you had since graduating? Army Intelligence junior officers and associated assignments, IT contractor, federal government IT specialist, Operations Officer, IT Division chief, Logistics Division Chief, Corporate Communications, Public Affairs Officer, Afghanistan Mission Management, Portfolio Management, branch chief various groups (these not listed in sequence). Maybe the reader should decide if it's random or not.
How does your job play to strengths you developed as a history major? The need to formulate a thesis, to make an argument or compelling case, sometimes in a very short form or limited time. Reading the works of others (or listening) assists in this preparation, which often suggests ways not to do it. An 800-page monograph, unless someone wants to get lost in the life of another, isn't the most effective way if 300 pages will do.
Charles Walden (1991)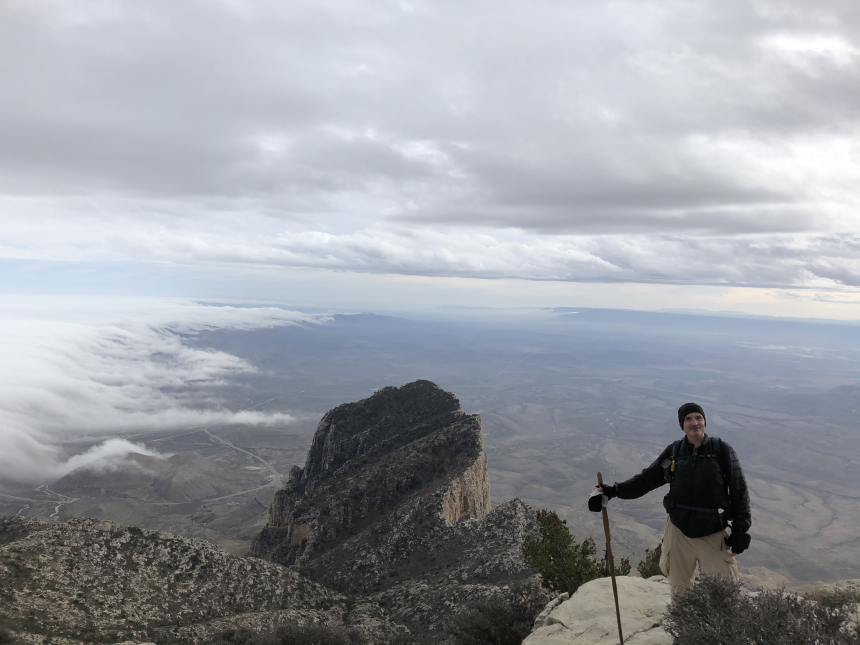 What is your current job?   I am a solo pastor for a Presbyterian church - lots of pastoral care, teaching, civic involvement, etc.
How did you find this job? A pastoral search committee was seeking an excellent, generalist solo pastor for all ages.
What other jobs have you had since graduating?  I have taught history, government, geography, and ESL in public & private schools.
Does your job play to strengths you developed as a history major? Absolutely! So much of what I teach or preach about involves a need to know some broad outlines of history, and a desire and curiosity to delve deep into some specific historical background of the subject of the day/week.
Leslie Noel Sharp (1989)
A native of Conyers, Georgia, Leslie N. Sharp was named Dean of Libraries at Georgia Tech beginning on July 1, 2020. She formerly served as Interim CEO of the Library and associate vice provost for Graduate Education and Faculty Development. Sharp teaches historic preservation in the College of Design, where she was the assistant dean of Academic Affairs and Outreach. Sharp came to Tech from Middle Tennessee State University, where she held a joint appointment as an associate research professor in the Center for Historic Preservation and History Department.
   
   Sharp holds a Ph.D. in history and sociology of technology and science and a master's in history of technology from Tech. Sharp earned her bachelor's in history from the University of Georgia and her master's in history with an emphasis in historic preservation from Middle Tennessee State University. Her research explores the impact of technology on people and places within the framework of historic preservation, gender, and race. Some of her publications include Tennessee's Dixie Highway: Springfield to Chattanooga (2011), "Elevator" and "Christine Ladd-Franklin" entries in The Oxford Encyclopedia of the History of American Science, Medicine, and Technology (2014), and "Crazy Like the Fox: Atlanta's Historic Preservation Schizophrenia," in Planning Atlanta (2015).
   
   While at Tech, Sharp was appointed to the Georgia Tech Athletic Association Board of Trustees (2019-present); selected as a participant for the ACC Academic Leadership Network (2018-2019); named to the Georgia's Most Beautiful Libraries Selection Committee of the Georgia Public Library Service, USG (2017); awarded the Alumni Trailblazer Award, School of History and Sociology, Ivan Allen College of Liberal Arts (2015); and received the Dean's Award, College of Architecture (2008).
John Richard West, Jr. (1988)
What is your current job? I'm an Episcopal Priest.
How did you find this job? Discernment process through the parish and diocese.
Does your job play to strengths you developed as a history major? Absolutely. Especially Church History. I know the history in a broader context in each period. Also my history degree taught me how to write well.
Andrew McCullough (1986)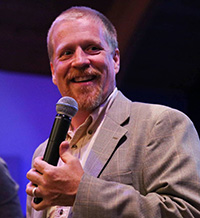 What is your job? Executive Director of Reintegra which is based in Lafayette, CO.  We provide educational and vocational grants to survivors of human trafficking in Mexico. They are all studying in Mexico City. Of the women we support, five have recently finished their undergraduate degrees. One is a clerk for the Supreme Court of Mexico while pursuing a Master's Degree in Law.
In my role as Executive Director I oversee the work, raise funding and advocate against human trafficking. Because it is part-time work, I also am a consultant for community partnerships in the local school system focusing on helping 1st-3rd graders with literacy. I create a platform for local people who want to volunteer with classroom teachers who have students who need extra 1-1 reading help.  The past three we have had sixty volunteers give an hour a week and are looking to expand to more schools with the start of the school year in the fall.
How did you find this job? From 2009-2014, I was a partner of a safe home and then of Reintegra.  In 2014, its founder and my good  friend, German Villar, died suddenly. All the funding stopped and the foundation was closed on his death. Several of us felt like something had to be done for these women to finish their education and for more who wanted to begin. So we created the non-profit in the U.S. for this purpose.
My work in schools began in 2010 with a community based partnership at the elementary school my sons attended. That evolved into a literacy-specific partnership. I started having other schools ask for similar help and that has led to the consulting platform. I was also awarded an Impact for Education award by the Boulder Valley School District for my work.
What other jobs have you had since graduating? When I graduated I started working with a campus student group and worked with them for twenty-three years. I was able to travel to six continents to help start groups and in the last ten years have overseen teams on over 50 universities internationally. My focus on university students changed dramatically in 2007 when I spend time working among orphaned children in a township in South Africa. While there was a common thread of mobilization of volunteers, strategic planning and education, my focus switched to using those efforts to help bring justice and mercy to people on the margins. Over the last 9 years I have mobilized people of all ages to address unsafe drinking water, help with flood relief, relocate refugees and providing loans to help those in poverty start jobs. My focus on human trafficking issues began in 2008 when I was exposed to this issue and while I wasn't looking to start this non-profit, it fits what have been my passions, experience and interests.
How does your work play to strengths you developed as a history major? I always felt my major in liberal arts gave me a well-rounded platform. The pursuit of the "why" and "how" of history (instead of just the facts of "when," "what" and "where") as I researched and studied still plays in the way I address problems looking for solutions to global problems on a local level.
Michael Lamon Feely (1985)
What is your current job? I'm an Executive director of MountainTOP, a housing repair ministry in Tennessee and also a current graduate student in history at Missouri State University.
How did you find this job?  Is there a common theme to your job career?  All my positions since graduation have involved some level of history (especially the history of Appalachia).
Darryl Adams (1984)
What is your current job? I'm an Analyst at U.S. Environmental Protection Agency, Washington DC
How did you find this job? I applied while serving in the U.S. Coast Guard, 1984-1989. I had learned how to use Apple Macintosh computer while in the Guard and that actually helped me land the entry job at the EPA in 1989.
How does your job play to strengths you developed as a history major? Being able to think logically and independently of any "group think". Being able to self-directed research.
Herbert W. Denmark (1983)
What is your current job?    I just got a fourth book self-published, available at Amazon. I also am working with some non-partisan grassroots organizations in various capacities. For example, I am working to become a lead in interfaith communities for MOMS Demand Action for Gun Safety, particularly its Be SMART message, in the mission to make gun violence prevention a more equitable, diverse and inclusive effort.
How did you find this job? People have asked me. Additionally, God has inspired me to better exercise what I have been blessed with.
Tell us about other jobs you have had. I worked at two newspapers (one Black-oriented weekly and one general daily). I work at radio stations, commercial and non-commercial. I served as one of the many volunteers for the 1996 Summer Olympics. I also worked at warehouses and mailrooms. I interned for several local, county and regional public service and government entities. I have volunteered at many non-profit organizations. The common thread is working as part of a team to get things done, meet goals, fulfill missions - and for promoting the common good.
How does your work play to strengths you developed as a history major?   Yes. My four self-published books are documentary fiction books in the historical novel genre. My dissertation for my Ph.D. used a historical timeline in addressing the relevance of foreign assistance (in at least three types) in self-development in post-colonial Sub-Saharan Africa (from 1960 to 2010). I just had that dissertation posted and published in Academia.edu.
David Potenziani (1981)
What is your job?  I'm currently semi-retired-- I'm teaching a couple of courses at UNC-Chapel Hill in the Carolina Health Informatics Program. One of them is an overview of the US health system where at least a third of the course material is putting health care in our country in both a historical and global context.
What other jobs have you had since graduating?   I started out teaching American history, but had to leave that for a series of jobs in information technology. That turned into a career at UNC before venturing into global digital health. While all these steps suggest a highly technical set of duties--which is true--they were all assisted by a deep appreciation of the past... My career has been informed by my training in history, but I was rarely able to apply that knowledge directly. After graduating, I taught for a few years and then landed a job with a small historical society looking at the human-natural environment interface on the land over time. That offered me a chance to build electronic data resources to further others' work in the field.   
I took that expertise with me into the private sector for a few years in a series of engagements that allowed me to learn more. When I returned to the academy, it was supporting research in health communications with information systems. That led to building the first online courses in the late 1990s, which got me "discovered" and promoted into higher ed administration. I rose to a position of managing the UNC School of Public Health administrative departments, partly because I could relate to the research and teaching mission of the institution even though I was not trained in public health. From there I moved into practicing public health informatics by directing a multi-year project to develop tools and techniques in biosurveillance to look for threats to human health. Upon leaving UNC, I took a position in global digital health and worked in Sub-Saharan Africa and Central and Southern Asia to help develop and use electronic information systems to support health care systems.
How does your work play to strengths you developed as a history major? I owe a deep intellectual debt to many of my professors and graduate school colleagues in forming my perspectives on the past as well as the larger mission of the university. My mentor, Gil Fite, offered me an example of wisdom and balance as I had to contend with sometimes conflicting perspectives on the past. Bud Bartley offered me an entrance into the uses of statistical data for historical analysis. Peter Hoffer guided some of my early steps in using those new tools. Alf Heggoy broadened my perspective on the impact of colonialism during industrialization. Chris Land did the same but from a very different perspective, the colonial history of North America. Joe Berrigan helped me develop my own philosophy about our shared experience and the profession of history.
My graduate student colleagues offered me more than friendship and support. Lynn Questel listened for many hours as I rambled about topics historical--often asking the most pertinent questions. The now late Ed Nagy, my office mate, provided a steady stream of questions about the topics we were studying together. Dan Woods served as the bibliophile in residence and broadened my readings from his massive collection. Nancy Midgette provided a countervailing perspective on past that challenged my preconceptions. Most of all, Mike Price challenged my thinking on so many topics and remains a lifelong friend.
These relationships and the knowledge and thought they provided formed the intellectual and personal basis of my professional life. Because the study of the past is to look into the human condition, my years at UGA forged both my perspectives on our shared experience as well as the delight in continuing to learn new things.
Steven D. Warren (1983)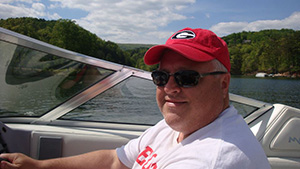 What is your job? I am currently the Deputy Director for Intelligence & Security, US Army Maneuver Center of Excellence, Fort Benning, Georgia. I oversee a staff of 25 intelligence and security professionals who administer nine security disciplines and two intelligence functions for the US Army's largest training base.
What other jobs have you had since graduating? Since graduating from UGA in 1983, I served 11 years on active duty in the US Army as a Military Intelligence Officer, with assignments in Arizona, Germany, Kansas, Kentucky, Maryland, and Turkey. After leaving active duty in 1984, I served in a variety of intelligence and security positions with private industry, NASA, State Department, Defense Intelligence Agency, and US Army.
How does your work play to strengths you developed as a history major? My degree in History from UGA has served me well in my career. The mentorship and advice I received from my professors back in the early 80s still echo in my ears to this day. As a long-time professional in the Intelligence Community, I can attest to the fact that one has to be adept in the continuous study of history, and apply that knowledge to the happenings of the day. The great leaders and decision makers I have worked for used history as a tool, as well as a weighted factor, before executing courses of action.
Michael Baker (1976)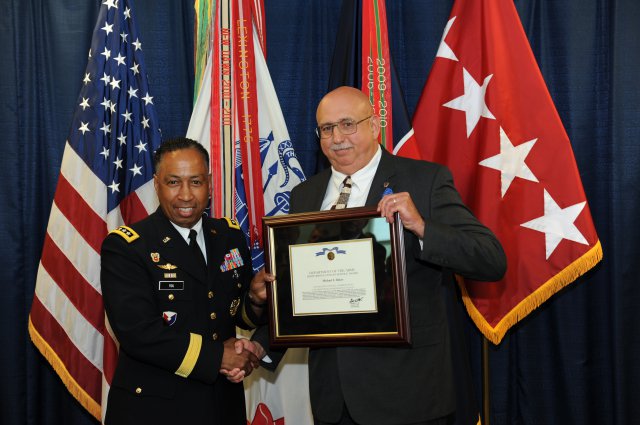 Michael Baker began his career as the project archivist for the Georgia Historical Society's Central of Georgia Railway Collection in 1978, but his next position was the first of many as a Department of the Army Civilian: first as a Redstone Arsenal historian, then as the historian/archivist for U.S. Army Missile Command, and then as command historian — first for Missile Command, then for Aviation and Missile Command, and finally for the Army Material Command in 2010. He retired as Chief Historian of the Army Material Command in 2016. His career allowed him to learn and share stories that might otherwise go unnoticed — by conducting oral histories with civic leaders, for example, or by being an early advocate of developing public histories online. "Any success that I enjoyed," he says, "was thanks to the excellent mentorship that I received from two of your former faculty, Dr. Phinizy Spalding and Dr. Emory Thomas."
Richard L. Shackelford (1976)
What is your current job? I am a retired partner from the Atlanta office of King & Spalding, a global law firm. When I retired at the end of 2014 I was the Practice Group Leader for King & Spalding's national Healthcare Practice.
How did you find that job? Law Degree, good grades as an undergraduate and law student at UGA.
What other jobs have you had since graduating? An associate at the Atlanta law firm of Bondurant Mixson & Elmore 1980-1985. I moved over to King & Spalding in 1985, made partner there in 1987 and remained there until I retired 12/31/14.
Has your worked played to any strengths you developed as a history major? Research, writing and critical thinking are all important attributes for a successful career in law and were all aided by my study of history at UGA.
Thomas Cogswell (1974)
What is your current job? Distinguished Professor of History, University of California, Riverside. This year I am currently on leave, but otherwise I teach several classes in early modern British and European history. When not in the classroom, I am in my writing hut in the backyard, wrestling with my prose. So far, four books, an edited collection and about forty articles to my credit with another book ready to go to press.
How did you find that job?  Armed with a PhD from Washington University, Saint Louis, I landed a succession of academic positions -- Georgia, Kentucky, Harvard, Oxford and finally Riverside.
What other jobs have you had since graduating? My life immediately after graduation was rough. After a rocky start managing a pizza parlor in Snellville [I know], I quickly returned to Athens and worked in the library. I had hoped to recreate the social world I enjoyed as an undergrad. Alas almost all my old friends had graduated! By 1975, I was in grad school, and thanks to a Fulbright I spent two years in London. My first real break -- and my favorite -- was a stint as a Lecturer in the basement of LeConte Hall, 1982-84. That was a delight!
Has your worked played to any strengths you developed as a history major?  I am eternally grateful to my professors back in the day who were generally patient and slightly amused by an awkward young man from the swamps of south Georgia. For his sins, Emory Thomas was my advisor all four years. Lester Stephens directed my first research paper, and Tom Foley supervised my senior thesis. Along with Professors Alexander, Buckley, Zeimke and Spalding [who called me "the Sunbury kid"], I am particularly grateful to Alf Heggoy who took me under his wing.
 
William F. (Bill) Mugleston (1972)
Retired from full-time work in 2008 after 41 years teaching (and 22 of those also running academic divisions — choose the former!). We relocated to Austin, TX, where I still am. (Anna died in 2015.) Have just finished up 11 years of part-time teaching with the Austin Community College District here and have decided to hang it up for good at the end of this fall semester. 52 years is probably enough! Still in pretty good health. To my class of '72 classmates and classes nearby, do let me know if you ever hit the exit ramp for central Texas!
Stephen J. Botti (1971)
What is your current job and how did you find it?    Mayor, City of Stanley, Idaho. Elected to office 2008.
What other jobs have you had since graduating? Worked for the National Park Service, Yosemite National Park, and Washington D.C. Office. Chief of Natural Resources Management in Yosemite, and National Wildland Fire Program Manager for all national parks while with the Washington D.C office.
How does your work play to strengths you developed as a history major? History provides context for all kinds of problem solving. Understanding past human events, motivations, successes and failures provides vision and insight for future initiatives. This is especially true for elected officials. Recently I led an effort by Idaho cities and counties to establish the first International Dark Sky Reserve in the United States. Understanding the historical development of light pollution from artificial light at night was instrumental in motivating partners to address this growing problem.
John Sherrod Taylor (1969)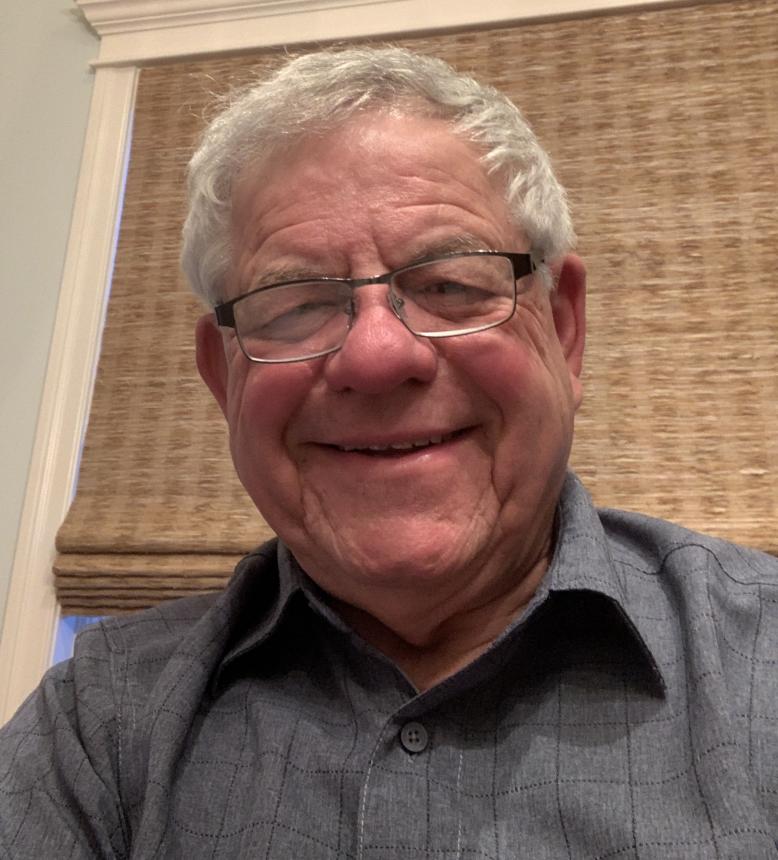 After attaining an MA in history from the University of New Mexico and a JD from UGA's School of Law, Sherrod Taylor started his career as an attorney in plaintiff personal injury lawsuits. At a time when advocacy for brain-injured individuals was unexplored territory, Taylor became a pioneer in the field of cognitive jurisprudence, for which he received the North American Brain Injury Association's highest award, the NABIS Star, in 2006. Today the testimony of neuropsychologists is admissible in most jurisdictions, which was, as the Fordham Law Review put it in 2016, "the result of extensive collaboration between the forensic neuropsychology community and practicing attorneys" — with Taylor leading the way.
Jeffrey C. Whalen (1968)
As a history major I focused on the political & social history of Europe during the decade 1930-1940 up to the outbreak of WWII. I minored in twentieth-century Russian studies. In the fall of that year I was about to begin to a masters program at Georgia State University when I got caught up in the never ending Vietnam War and was about to be drafted into the military. I was advised that the USAF had an exceptional Russian language program so I enlisted, went through basic training and learned that I was accepted to the military's East European Language Institute at Syracuse University. All of our instructors were native Russians who drilled into us the importance completing the program so that we could help "rid mother Russia of the Bolsheviks."
Upon graduation I was transferred to a small base in Texas to learn the finer points of signal and voice intercept. I was finally assigned to Eielson AFB near Fairbanks, AK. There I was part of a team who flew RC-135s over the pole and along the coastal areas of the Barrents Sea, where we conducted surveillance of military installations. We conducted these same missions in the Baltic regions. After working on these flight operations for two years I was transferred to the National Security Agency in Fort Meade, MD to translate and analyze Soviet voice communications.
After several years at NSA if left to work in the private sector opening distribution channels for several US apparel and textile manufacturers. I traveled extensively in western Europe and the UK. In 2006 I began working with several apparel and textile executives in Georgia to establish the Georgia Softgoods Education Foundation. Also later that year we endowed a Chair of Soft-Goods Studies at the College of Family & Consumer Science at UGA. Since then the program has become popular at FACS, and 50 students enrolled in Fall 2018. The soft-goods curriculum includes global sourcing & manufacturing, product marketing, computer aided design.
In addition to my involvement at UGA I am past president of the Northeast Georgia History Center located on the campus of Brenau University in Gainesville. The Center's mission is to preserve and share the history of northeast Georgia. To that end we use our new digital studio to create lectures, videos, and stream to smart classrooms. Teachers, educators, and students say our productions are very beneficial to understanding the historical narrative of our region.
Robert W. Miller (1964)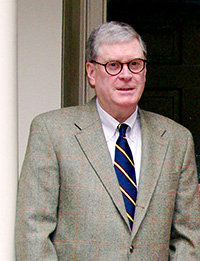 What is your job? Retired partner, King & Spalding law firm in Atlanta. Head of the health law department at King & Spalding prior to my retirement. Past President, American Health Lawyers Association. Member, Board of Directors, 21st Century Oncology, Inc.; Member, Board of Directors, Grady Memorial Hospital Corporation (2008-2015). Editor in Chief, Journal of Health & Life Sciences Law (2007-2015).
How does your work play to strengths you developed as a history major? Great field in which to major! At Yale Law School, I thought the best prepared-for-law-school students were those whose undergraduate majors were history, math or English. Majors taken to duck difficult courses or to avoid hard work were not well prepared for a leading law school. What I did in history resembled what I did in law: learn and digest large amounts of information; figure out or try to figure out what was material or really important; notice discrepancies — I could go on, but you get the idea.