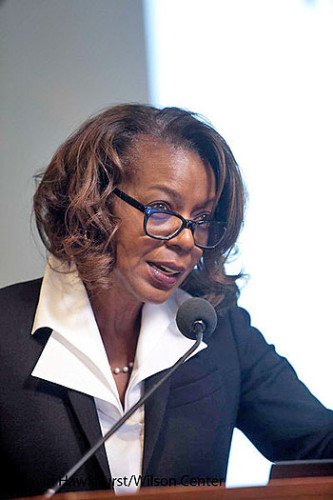 Thavolia Glymph
History Department
Duke University
101 LeConte Hall
Join us as Thavolia Glymph (Duke University) presents a public lecture entitled "The Civil War: The Beauty and Blood of Cotton Come Home."
Dr. Thavolia Glymph, professor of history and law, studies the U.S. South with a focus on nineteenth century social history. Glymph is the author of Out of the House of Bondage: The Transformation of the Plantation Household (Cambridge University Press, 2008) and The Women's Fight: The Civil War's Battles for Home, Freedom, and Nation (Littlefield History of the Civil War Era, University of North Carolina Press, forthcoming February 2020).
This is a free and public event.
In Celebration of Black History Month, with support from the University of Georgia Willson Center for the Humanities & Arts.
#WillsonCenter  #UGAHistory