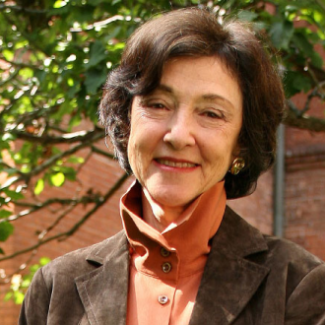 Carol Gluck
History Department
Columbia University
Larry Walker Room, Dean Rusk Hall, UGA Law School
Join us and welcome Carol Gluck, George Sansom Professor of History, Columbia University, who will discuss "World War II and Global Memory Culture: The Case of the 'Comfort Women'".
Dr. Gluck's talk analyzes how the practices and norms of public memory have changed in the seventy years since the end of World War II, creating what Professor Gluck calls a "global memory culture." Her talk explores how changes in the law, the role of witnesses, the realm of rights, the politics of apology, and concepts of responsibility have transformed our understanding of doing justice to the past.​​​​​​​
Carol Gluck is the George Sansom Professor of History at Columbia University, specializing in the history of modern Japan, international history, and public memory. Her books include Japan's Modern Myths: Ideology in the Late Meiji Period; Words in Motion: Toward a Global Lexicon; the forthcoming Past Obsessions: World War II in History and Memory; in Japanese, Rekishi de kangaeru [Thinking with the Past](2007, revised paperback, 2020) and Sensō no kioku [War memory](2019). Former President of the Association for Asian Studies, she is a founding member and former chair of Columbia's Committee on Global Thought.
Sponsored by the Willson Center for Humanities and Arts, the Department of History, the Department of International Affairs, the Institute for Women's Studies, the Center for Asian Studies, and the Dean Rusk International Law Center.