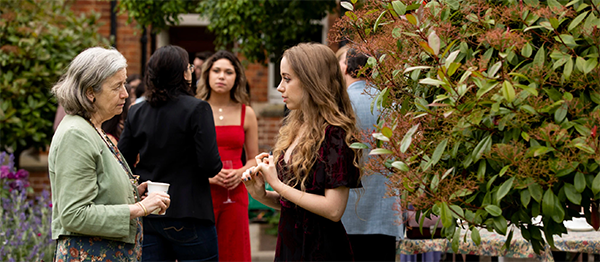 History investigates the profound and surprising differences between past worlds and our own, and at the same time it measures the common ground between them. The study of history at the University of Georgia teaches majors and non-majors to analyze the many forces that shape human experience and to appreciate how heterogeneous societies are, even within a single historical moment. In the process students learn to handle complex evidence with subtlety and skepticism, and to speak and write with concision and force.
The requirements for a history major enable students to develop both depth and breadth of knowledge of geographical regions of the world, time periods in history, and thematic approaches to understanding social, political, and economic changes in human societies. History is among the most flexible and far-ranging majors available to undergraduates at UGA, and it's compatible with certificates in many interdisciplinary programs.
Every year the Department awards prizes to undergraduate majors who demonstrate impressive research and writing skills, as well as funding support for research and for study abroad. History majors with strong academic records are also encouraged to join the Epsilon Pi chapter of the national history honors society, Phi Alpha Theta, Inc. which organizes social, community, and academic events and publishes a journal of undergraduate research.
To learn more about the assets of a history degree after college, see the Department's guide to History at Work, read some profiles of our alumni who are putting history into play in different careers, or catch one of the events in our History at Work Speaker Series.
If you have more questions about studying history at UGA, you should talk to the Director of Undergraduate Studies. It's part of his job to show you how history is rad.