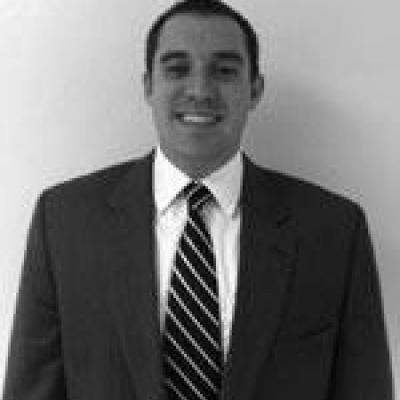 Biography

David's project analyzes the distinctive role of Union bonds in global finance and state formation during the mid nineteenth century. Specifically he is interested in the American Civil War "as sold" by a quirky set of Union financiers and subcontractors who canvassed far and wide to sell a particular version of "America" to investors at home and abroad. Equally important to the study is the host of characters—crossing gender, racial, and national boundaries— whose confidence in the imperiled American Union paved the way for a global Gilded Age in which increasingly complex, broadly-distributed financial instruments projected both American power and a new 'gospel' of wealth.
Research
Selected Publications

Selected Publications:

Thomson, David. "Bonds Of War: The Evolution Of Financial Markets In The Civil War Era North". 2016: n. pag. Print.

Thomson, David. "Lehman Brothers Goes To War". 2013. Web.

Thomson, David. We Are In His Hands Whether We Live Or Die: The Letters Of Brevet Brigadier General Charles Henry Howard. University of Tennessee Press, 2013. Web.

Thomson, David. "Oliver Otis Howard: Reassessing The Legacy Of The 'christian General'". American Nineteenth Century History (2009): n. pag. Print.
Other Information

Of note:

Gregory Graduate Research Award, UGA History Department, 2012
Rothschild Archive Research Bursary, Rothschild Archive, London, England, 2012
Willson Center Graduate Research Award, Willson Center for Humanities and Arts, University of Georgia, 2012
Gregory Graduate Research Award, UGA History Department, 2013
University of Georgia Franklin College--University of Liverpool Doctoral Student Short Term International Research Fellowship, University of Georgia, 2013
History Project Research Grant, Harvard Center for History and Economics, 2013
Alfred D. Chandler Jr. Travel Fellowship, Harvard Business School, 2013
Marty and Bruce Coffey Fellow, The Huntington Library, San Marino, California, 2014
Program in Early American Economy and Society Fellowship, Library Company of Philadelphia, 2014
Short-Term Research Fellowship, New York Public Library, 2014
Everett Helm Visiting Fellowship, Indiana University, 2014
Gilder Lehrman Fellowship, Gilder Lehrman Institute, New York, New York, 2014