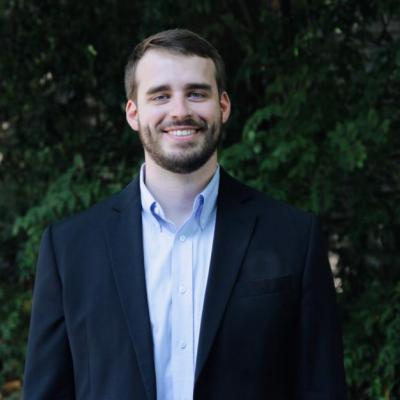 Graduate Student
Teaching Assistant
Biography

Matt is a PhD student who is researching racial cleansings in Southern Appalachia. He is interested in how communities in the mountains defined themselves around particular industries (coal, railroads, timber), and how those choices influenced race relations. Currently, he is focusing on the forced removal of African Americans from the railroad town of Corbin, Kentucky in 1919. Matt has presented research on this topic at several conferences, and has consulted with the Corbin Racial Justice Initiative, which seeks to raise awareness about the 1919 removal and its role in the town's public memory.

Before coming to UGA, Matt earned an M.A. at Auburn University, where his thesis on the role of newspaper editors during Reconstruction won an award from the Graduate School. After graduation, he worked at the Tuskegee History Center, interpreting the rich history of Macon County for visitors, students, and groups of educators. He has reviewed books for Civil War History and The Southern Historian, and contributed several entries to the online Encyclopedia of Alabama. 
Research
Education

Education:

MA, Auburn University, 2016

BA, University of Kentucky, 2013
Other Information

Of note:

Distinguished Master's Thesis Award, Auburn University Graduate School, 2016.