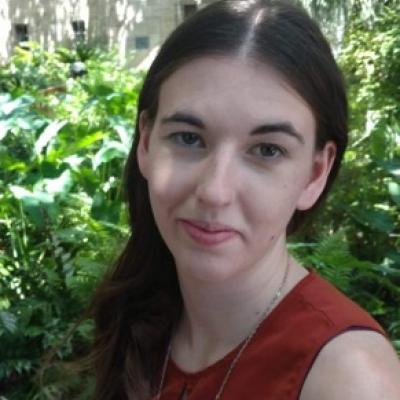 Graduate Student
Research Assistant
Biography

Tracy L. Barnett is a doctoral student at the University of Georgia, working under the direction of Stephen Berry. Her primary research interest is the cultural history of the nineteenth-century South and she is fascinated by male behavior—especially the bad and unsavory varieties.

Her dissertation, "Men and Their Guns: The Culture of Self-Deputized Manhood in the South, 1850–1877," is a study of gun culture and white supremacy in the mid-nineteenth-century South. As white men, nineteenth-century southerners were at the top of the region's racial and gendered hierarchies. As armed men, they became the enforces of those hierarchies. Operating within a society and culture that granted them powers typically reserved for judges and police, white southern men "self-deputized" and, then, policed, patrolled, and brutalized the South at gun point. 

She has presented her work at the Organization of American Historians' Annual Meeting, and Society for Military History's Annual Meeting, and Georgia Association of Historians' Conference. She has reviewed books for Civil War History, Journal of American Studies, Register of the Kentucky Historical Society, Journal of Mississippi History, Louisiana History, Journal of Military History, and H-Net.
Research
Selected Publications

Selected Publications:

"Mississippi 'Milish': Militiamen in the Civil War," Civil War History (forthcoming, 2020).

"Holiday Toasts and Homesick Rebels: How the Civil War changed Christmas in the South"The Civil War Monitor, Vol. 9, No. 4 (Winter 2019).

"History of Gospel Pilgrim Cemetery" and "Biographies," The Athens Death Project, (December 1, 2019).

"Datafying Death" and "The Graveyard of Old Diseases," co-authored with Stephen Berry, CSI Dixie: The View From the South's County Coroner's Offices, 1800-1900, (May 31, 2019).

"'The Multiple Meanings of Military Occupation: A Report from the OAH," Muster: The Blog of the Journal of the Civil War Era, (April 19, 2019).
Education

Education:

MA, United States History, University of Southern Mississippi, 2017

BA, History, Millersville University of Pennsylvania, 2014
Other Information

Of note:

Andrew W. Mellon Research Fellowship, Virginia Museum of History and Culture, 2020.

John L. Nau III Center for Civil War History Fellowship, The University of Virginia, 2020. 

Pre-Dissertation Prospectus Fellowship, Wilson Special Collections Library, The University of North Carolina at Chapel Hill, Summer 2019.

Mark Grimsley Fellowship in Social Media, Society for Military History, 2018-2020.

Willson Center Graduate Research Award, University of Georgia, Spring 2019.

William Jennings Bryan Award for the best graduate student paper of the year, Department of History, University of Georgia, April 2018.