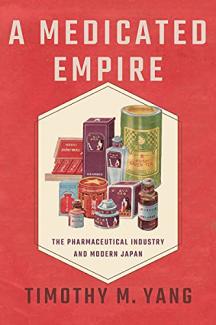 101 LeConte Hall
Join us as Dr. Timothy Yang discusses his research and new book, A Medicated Empire: The Pharmaceutical Industry and Modern Japan (Cornell University Press, 2021). Yang was recently awarded a prize for the best book in business history by The Hagley Museum and Library and the Business History Conference.
A free and public event.
Timothy Yang teaches courses on the history of East Asia, Japan, science and medicine, capitalism, and memory. His book A Medicated Empire explores the connections between medicine, capitalism, and empire through a micro-history of a Japanese pharmaceutical company.